It's gonna get challenged by his own party in the courts soon enough… and the GOP controlled legislature will be driving the charge…
But yeah… the kind of actions that those young men engaged in will make change!
Hang on. @Carla_Sinclair is this a typo, confusing Tennessee Governor Bill Lee with Kentucky Governor Beshear - who lost a family friend in the Louisville bank shooting - or did two different governors from two adjacent states lose friends in mass shootings just over a week apart?
That's what happens when you shoot rich white people.
At the rate this country is going, it won't be long until everyone is personally affected by gun violence.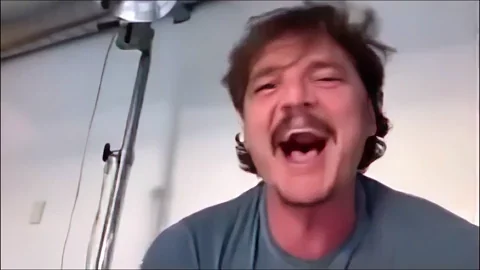 The Louisville shooting comes just two weeks after three children and three adults were killed at a Christian elementary school in Nashville. Tennessee Gov. Bill Lee said that one of the adult victims, Cindy Peak, was friends with his wife, Maria.
Polling says it's already more than half.
NPR interview about the poll and it's method.
And the generational trauma from all that PTSD too!!!
"I believe this will protect victims and it will hold dangerous non-white people accountable and away from firearms," said Lee.
Make no mistake, while this is a teeny tiny step in the right direction, this is about further stigmatizing the mentally ill and setting up a CYA defense for the future; "See, a GOP governor restricted access and it didn't make a difference!" I am heartened to see that domestic violence was included, but I would be the least bit surprised if this leads to fewer restraining orders and charges against abusers.
It's not the guns. It's anything but the guns.
He may be laying the groundwork for a national run as a "not as crazy as the rest" republican.
• Supplementing mental health efforts by expanding the recovery court system and recovery court programming
• Eliminating the $180 state expungement fee
• Expanding higher education programming for incarcerated individuals
So far him and Asa Hutchinson…
I think the ammosexuals will go with this BS argument in response.
So let me get this right:
kids getting gunned down at school: OK
family friend getting gunned down: OMG! WE HAVE TO DO SOMETHING!!! (the bare minimum, but something)
/s
This bill is way past due. A commercial drivers' license for semi drivers requires a complete physical, a test on driving laws, drug testing, and a background check to handle a huge transport truck. This is the very least which should be required for ownership of something far more deadly.
And just as hopeless. The "less crazy" left the party long ago. The fascists are all that is left.
This topic was automatically closed after 5 days. New replies are no longer allowed.