At least that's one of the places in Disneyland that is blissfully air-conditioned.
Truly a personal hell for me. I get songs stuck in my head easily, and that alone is often annoying but listening to a song on repeat really sucks, as silly as it might seem. I had this happen years ago when i was at a restaurant with a former GF, we had ordered food and sat down. I hear I Just Died In Your Arms Tonight play and i'm like "Hey, i love this song!" but then 10 mins realized that a claw game that was near our table was what was playing the song, and it was on repeat. The moment i realized this i just felt despair, i think we were there for maybe 45 mins and the whole time i'm trying to ignore the song with all of my will power.
I don't know how they couldn't realize. The "boats" are all on the same track. Every boat that comes after the stuck one would also be stuck. I think they would notice that no boats were coming back to the loading area.
When I finally visited Disney in 2019 as a much older adult, I made sure to go on the ride just for the sheer horror it would induce. Can't imagine having to suffer through it for an hour. Those poor people.
Thoughts and prayers…
I experienced this awfulness in EuroDisney (before the rebrand) in the 90's.
The ride didn't last an hour, just bloody felt like it!
Notably, the Disney World version has scenes that are fully filled with water, rather than the narrow fiberglass flume of the original Disneyland version. I have to assume that adds a bit of time and effort if you have to evacuate the ride.
I remember taking this ride when I was a kid and thinking it was torture already, the song is just that repetitive and annoying. This Simpsons gag indicates I wasn't the only one who felt that way.
Actually, I like this ride. (Or did, haven't been to the park in more than twenty years.) More for the visual aspect than the song, but I have nothing against the music.
This exact thing happened to me when I went to Disney World in ~1976. The boat in front of us got derailed or something and we were stuck for many, many repeats of the song. Eventually a guy in hip-waders trudged in and fixed the boat so we could get the hell out of there.
I feel a sudden urge to watch Beverly Hills Cop III.
Came here for the Duff stuff. Not disappointed.
This exact thing happened to an ex-girlfriend. She spoke of it bitterly.
Would have been about 50 years ago at this point.
Yeah, seriously. The intended ride length is already too much, I can't even begin to imagine what 45 minutes would be like. It'd drive you insane.
Oh yes. Typically the line is short and the AC a godsend in the summer. On the other hand worked with a network tech who had to trouble shoot and fix an issue inside the ride. He was there for about 4 hours. All we had to do was sing the first line and he'd cringe.
I also remember it being torture as a kid. My one time on that ride has left that song scarred into my brain. Just being reminded of that ride has my brain playing that song on repeat. I can't imagine the horrors those poor people will be stuck with after 45 min.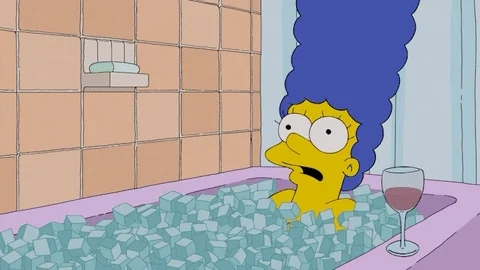 ya twisted, goddamn sociopath!