Remember when she campaigned for George Bush and claimed not to be able to pronounce Michael Dukakis's name? :
''He will make a good President,'' exclaimed Loretta Lynn on Wednesday, moments after singing, ''I Saw the Light.''
Crowds welcoming Vice President Bush in central Illinois not only applauded his wit and wisdom, but also cheered even more enthusiastically as three of his surprise guests stepped on stage. The three sisters, the country and western singers Crystal Gayle, Loretta Lynn and Peggy Sue, did not disappoint.
As Mr. Bush and his entourage traveled by bus across the state, the singers stirred them - as well as audiences - with such other hymns as ''The Man from Galilee'' as well as ''Coal Miner's Daughter.''
At one stop, Miss Lynn said Mr. Dukakis was simply not her kind of politician. Thickening her Kentucky drawl, she added: ''Why, I can't even pronounce his name!'' The crowd roared with glee.
Here's a song (often misinterpreted) about trying to decide who was the better songwriter (Loretta L. or Nanci G.)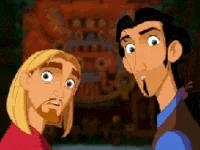 This topic was automatically closed after 5 days. New replies are no longer allowed.