Trade School and Cruise Lines, surely?
(Big, bitter /s just to make sure.)
They forgot culinary sciences pertaining to barbeque.
I miss the days when Republicans were still proud that their party had been on the right side of history when it came to slavery.
The two parties haven't agreed on much in my lifetime, but I think there was once a pretty broad consensus that slavery was bad.
While I appreciate this I do want to shout Fuck You to the Lincoln project. It's made up of guttles people that got us into this mess. Took them long enough to join the "Reality Based community" but again they encouraged this shit over the past several decades.
Yeah, really convenient how they leave out the, "being kidnapped and shipped thousands of miles away from your home in deadly conditions," part of the tuition payment. On top of everything else mentioned in the write up.


That pack of neoCons never joined the "reality-based community". They just discovered that half of the GOP was more delusional than they were.
That said, whoever put this together for TLP knew what he was doing. What with this being a real fight against fascists, I once again wish the Dems could abandon their obsession with "civility" and find vicious and funny attack dogs of their own.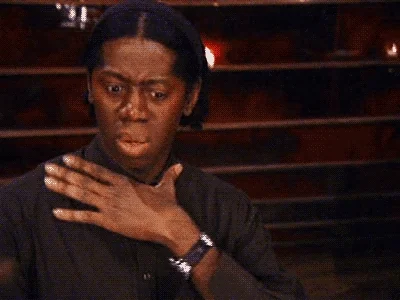 To be clear, I'm fine with the Neocons doing this but I am pissed they they lead us here. They do at least get what they did at some level. But I wouldn't trust the lot of them.
The whole "enslaved people learned valuable skills" thing is both baffling and enraging. There's the main issue that it's irrelevant in the face of the horror that was slavery. It's like saying, "Ah, but the slaves got their own set of nice sturdy manacles to wear!" But even if it were true (and it really wasn't - their own "evidence" involves a list of people who either weren't enslaved or who didn't learn skills that they used when free), what percentage of enslaved people actually were freed? The argument is layers of horrific bullshit.
They learned valuable survival skills! (And then generations of trauma coping mechanisms!)
Of course it's bullshit.
If slavery was so great an idea, why did the Republican Party start a huge war to get rid of it?
The Republican party didn't start a war to get rid of slavery. The Republicans advocated an end to chattel slavery through peaceful democratic means, and the South responded by starting a war for the preservation of slavery.
The Northern states fought back against these rebels, but the cause they were fighting for was first and foremost about preserving the Union rather than freeing the slaves.
I know that. I was making a joke.
You gotta admit that Biden's ad featuring Empty Gee listing off his major accomplishments to a crowd of MAGAts and then tagging it "I'm Joe Biden and I approve this message" was funny as hell. And I'm sure it did her no favors with Daft Vader, either.
Yeah. I mentioned in that topic that we need to see more of that.
I'm kinnnnda tempted to call that Sally Struthers number to see what they're up to now.
… that's "whenever I was a teenager," right

This topic was automatically closed after 5 days. New replies are no longer allowed.