They are even mass producing Molotov's
The majority of Belorussians can't be too hyped about that or this war, either.
Hoping Russians aren't sending Molotov's bread baskets.
This part of Taibbi's genuine apology is worth quoting, given the nature of Useful Idiocy that's been displayed by some (mostly now-banned or self-exiled) users on this BBS in the past.
My mistake was more like reverse chauvinism, being so fixated on Western misbehavior that I didn't bother to take this possibility seriously enough.
How many baby steps until he apologizes for marching in step with Greenwald's run to fascism? Is it a walk across the room or a marathon?
A quick look at Taibbi's old TheExile partner Mark Ames' Twitter feed shows that he hasn't taken one baby step. He's still blaming the EU and NATO for this.
Amazing how someone who was so insightful and vicious about the dysfunction behind American's Know-Nothings is totally blind to the same basic political phenomena that keeps Putin in power.
Speaking of assholes.
I hope they're recording all these CPAC'ers. They can't be allowed to escape consequences for their supporting Vlad up to and including this.
[…comparing Vladimir Putin to Adolf Hitler, "as if that isn't a good thing."]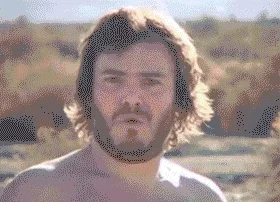 Likely true - and Putin is not beyond responding with vicious civilian reprisals to try and stop that stuff and destroy Ukrainian morale. This will make him even more of an international pariah and prompt even more sanctions and greater covert (if not overt) support to any Ukrainian resistance. It could be what helps to topple him.
I wonder if one of the reasons why Putin decided to move in now was in order to prevail before Ukraine was fully equipped with attack drones that could negate the overwhelming Russian superiority in conventional armored forces. The latest Armenian-Azeri conflict showed what new technologies could do against traditional weapons. Türkiye is certainly not too thrilled about a strong Russia controlling the whole north side of the Black Sea and I have seen in flightradar24 a number of Turkish A400 flying earlier to Kyiv and now to eastern Poland, probably delivering additional TB2 systems and weapons.
You'd think that satnav would make this useless.
Like Greenwald and Shapiro, Fuentes really needs to study up on the meaning of the term kapo. How exactly does he think it's going to end for a guy named "Fuentes" in an anti-immigrant white Identitarian movement? (narrator: not well, Nick)
Glonass jammers and spoofers (which are not unknown in this part of the world though one suspects Russia, rather than Ukraine)
At 1/4 Mexican he doesn't meet Hitler's standards.
In the US - he should watch out for the one drop rule being expanded to people with Mexican heritage should his side win.
And what will Trump say about his boss/buddy Putin when he speaks at CPAC tonight?