Meaning the earlier threats were bluffs.
Also, "integrity" isn't a word that applies in any way to any territory that will supposedly become part of Russia after his rigged "referendums" in the areas of Ukraine currently under military occupation.
A losers battle cry

, "I'm not bluffing".
Maybe, but it's definitely a threat.
Putin is starting to sound more and more like Trump. Russia's invasion of Ukraine is an unmitigated disaster for Putin, but he cannot admit this or he may lose power within Russia.
That's an astonishing amount of lies and blatant misrepresentations in a short span of time. I won't bother noting them here as the BB commentariat already know the score.
My takeaway is this: Putin's lifespan will be measured in hours if not minutes if he uses nuclear weapons in Ukraine or elsewhere. Slava Ukraini!

Given everything else I have seen of the Russian military, I honestly wonder if those rockets have fuel, have the parts necessary to function, have any nuclear material left, etc.
Unfortunately, the only way to know is not a demonstration I would want.
edit: grammar
Defend.


Defend?

Reminds me of the Jim Gaffigan joke about how we go to bars to behave like toddlers.
In a child's voice, "He was standing where I wanted to stand. So I punched him in the head. I need more juice."
I'll have you know that our nuclear systems no longer require 8" floppy disks. As of (checks notes) 3 years ago.
MAD just doesn't get any clearer.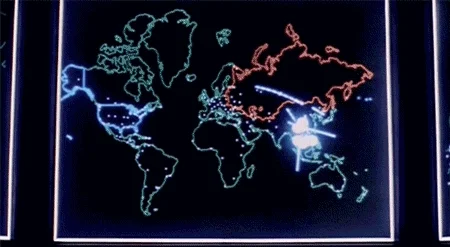 There has long been the idea that Pukin is some sneaky, Soviet-spy chess master; maybe he is just a fucking loser bully like Trump. Less "Smiley", more "Grumpy".
A great addition! Love that song!
I thought this guy was dying or something.
Apparently he has bounced back from whatever people suspected was about to end him.
Is he bluffing? Maybe? But the move to hold a referendum on joining Russia, which will pass regardless the actual vote, is just a pretense to justify their use. Any nuclear power would keep using their nukes as an option against an invasion of their territory.
The bigger story to me is mobilizing 300,000 troops. This is going to be Putin's Afghanistan. Just announcing he is mobilizing troops is admitting to the Russian people that the war in Ukraine is going very, very badly. Russians may be apathetic, but they're not stupid.
If his elite, professional army couldn't do the job, what are 300,000 hastily re-trained bullet stopper reservists going to do? Does Russia have 300 thousand AK-74s to equip them with? Does it have 30 million rounds of ammunition for those guns? Body armor? How long will it take to manufacture all the equipment and supplies needed to keep the war effort going? Never mind supply chain and logistics to support the mobilization and conflict.
How will they deal with demoralization and mass defections as the troops realize what a shit show the war really is? Not to mention the additional flow of info from troops to family and friends back home via telegram or WhatsApp that will be happening.
The war in Ukraine is seriously eroding Russia's military capability as well as ability to project an image of superiority and a superpower not to be provoked. I wonder how long Putin can remain in power now that he's initiated what is going to be a very unpopular draft, and as Russia's military is further eroded in this senseless war.
Or that video was filmed when he was feeling good, was heavily medicated, and the video is heavily edited to hide his weakness. Not like that's particularly hard to do now a days…