It was The Night of the Long Molecule Chains.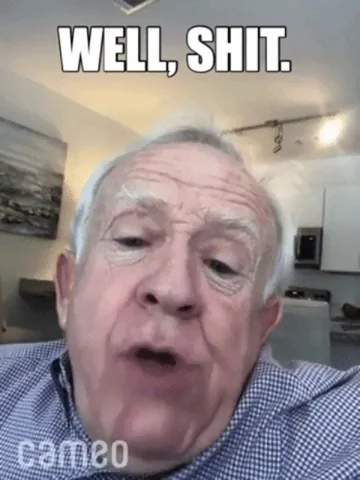 His private security has probably been compromised.
He can afford to travel with his own food, have his own staff do a preemptive check and decontamination of wherever he stays etc.
I'm sure you're right. When it comes to thugs for hire, loyalty boils down to who can offer them more money at any given moment.
At this point I think it's fair to say that Putin is just as bad at poisoning as he is at waging war. Just stick with the gulags, Vlad.
Any decent spy agency with a really dirty tricks department has to have access to an array of better poisons.
This is horse's-head-on-the-bed grade organized crime thuggery. (Not to be confused with thuggeery, which used a strangling cord.)
The sanctions prohibit those. /s
Man, if you can't trust mercenaries, who can you trust!?
I'm sure Putin has "true believers" hidden around as well.
It's like Putin is absolutely determined to play the role of the dirty villain in a C-grade spy movie. I mean, they're not being very subtle, are they. "Oooh oh Ukraine has been developing chemical weapons!" - right, sure. I can already see Putin's resident Renfield pouring poison into the delegates' water while going "mwahahaha".
That being said, I think at this point they're basically just stalling for time. Ukraine is running out of time while Russia would definitely benefit from a long conflict - gives them time to get their act together, consolidate their armed forces from around various regions, to continue shelling Kyiv and other cities, strengthen their hold on the territories currently under their command, etc.
(Meanwhile, in Hungary… Our Dear Leader still refuses to call Putin an aggressor, but he sure as hell can condescend to Zelensky and lie blatantly about the situation in Hungary; while his propaganda parrots are now saying that Zelensky is trying to meddle in the upcoming Hungarian elections. Because, y'know. The leader of a country currently fighting for its survival has no better things to do.)
It's what I call implausible deniability. You're supposed to know exactly who is responsible and be scared of them. There's just enough deniability to allow people to claim that they don't know who did it and so they act due to fear without repercussions for being afraid.
"I'll tell you something. This country is going to the dogs. You know, it used to be when you bought a politician, that son of a b*tch stayed bought." ~ Jack Warden as Roy L. Fuchs in Used Cars [circa 1980]
A near-poisoning is much better than an actual poisoning. Were there dead bodies, there would be all sorts of investigations, inquests, etc. Here, he gets the full intimidation effect, at the lowest cost. Russians now understand that peace talks are a dangerous place to be.
I like his poise.
Seriously, though, the Kremlin has turned into King's Landing since the start of the war. I mean, moreso than usual.