I do want to point out Jonathan Capehart's take on the bill (a Black man in an interracial same-sex marriage - do, you know, he's got a major stake here):
Non-paywall version: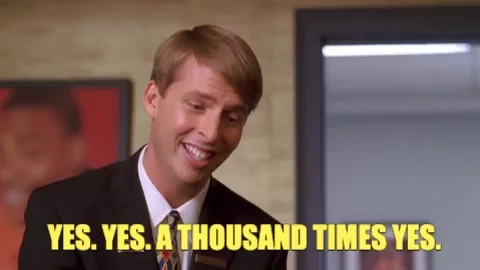 Why does it stop short of gains we already made? Pretty tired of compromising with the fascists for the sake of compromise.
Mitch McConnell really connected with the Republican base when this reached the Senate by voting against his own personal interests.
Fantastic news. Now do abortion rights and explicit right to privacy and bodily autonomy
.
Yeah, this was my first thought when the original language of the bill was published. Unfortunately, after reading a lot more about it, the reality is that Congress risks the entire thing being struck down if they explicitly compel states to issue licenses, even with Obergefell. Most "constitutional scholars" believe it would take an amendment to accomplish that.
But remember: Obergefell still stands (for now), so those protections remain. It's a fine hair to split, but the more I read about it, the more I think they actually got it right.
It brought this horrible person to tears.
The arc is bending…but much slower than I would like…
My dream is a bill called something like the "Healthcare Privacy Act" that builds on HIPAA protections and would would make it a crime for any insurer, medical provider or medical records agency to disclose any patient diagnosis or treatment to any government agency.
Sounds pretty libertarian, right? And that's exactly how they should sell it. You believe in personal liberty? So do we. Now actually protect it without caveat.
This is where I'm at. A federal law making my marriage recognizable in all 50 states because I got married in one legally is better than when California revoked gay marriages statewide. And I don't trust them to not do that again.
When I went home with my spouse to the deep south, in the areas I lived, we carried durable powers of attorneys on us anyway because we needed to have that legal recourse if something happened to each other and a doctor just chose not to listen to medical instructions. Now I'll just carry the wedding certificate too.
Frankly, it's not enough, but we can't even get an 36 states to agree that women and men should be treated as equal citizens. I'll take any protection I can get as a gay man.
Yeah, it's awful that the compromise position on human rights always has to be humans.
We need to get away from the (generally unexamined, it seems to me) notion that we must or should privilege married people.
This topic was automatically closed after 5 days. New replies are no longer allowed.