Fox invites chickens over for dinner!
"I'm very excited! I love chicken," says fox.
Until proved otherwise, IMO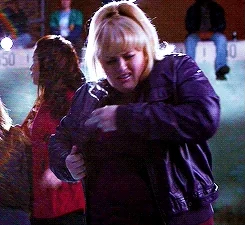 "Just don't let us catch you."
I looked at the headline and thought, "Why?! So they can kill them?!"


When TF have the saudis invited anyone to visit except for hajj? I was under the impression that folks have to have An Actual Reason to go there or they can't get in.
A country which executes people for not being straight, only recently allowed women to drive, imprisons most people who kiss each other in public, and is extra weird, brutal and paranoid re: drugs and alcohol doesn't sound like an ideal holiday destination.
Disclaimer: I am an LGBT+ ally, a great driver, believe in public displays of affection, and V much enjoy some drugs and alcohols. I also don't like hiding my hair, and believe women have souls. You can easily see why I was burned at the stake in other lives, and have no intention of experiencing similar during this one.
They now want tourists to visit and have introduced tourism visas. Crown Prince Mohammad bin Salman (aka Mr Bone Saw) wants Saudi Arabia to become a more "normal" country (while retaining absolute political control) and diversify the economy away from dependence on the oil industry.
I'm pretty sure no one needs to be told this at this point; but DON'T ACCEPT INVITATIONS FROM THE SAUDIS. I still am amazed at the complete lack of consequences for Khashoggi's murder.
This is part of MBS's strategy to "modernize" the country and open it up to western tourism (similar to Dubai).
Agreed. But already there are pockets of foreigners who are not Muslims living and working in the country. There is going to be two sets of laws in play now - those for people who are citizens and tourists, who will be exempt from the more harsh Wahhab inspired laws…
All this.
Even that's with conditions and hoops.
It's a huge money maker for SA bringing in billions of dollars. It's very costly for pilgrims, often costing thousands of dollars at minimum. Not to mention the Vegasification of the area with luxury hotels surrounding the Masjid al-Haram so you can put on your modest white robes in style! (If you can afford the cost.)
As Islam requires adherents to make this pilgrimage it's all a pretty dick move. (But a predictably capitalist one.)
Oh, c'mon. Did you see how much finger wagging ensued? I'm sure the Sauds learned their lesson and feel really bad about it.
As I recall you aren't required to impoverish yourself or your family to make the Hajj. And since only about 2 million people make it every year, the vast majority of Muslims never get to do it.
If you're physically, mentally, and financially able to, you're supposed to do it. But yeah, many don't. It's expensive and there's also a lottery. There's a billion Muslims and only one Mecca.
Bottom line is that the Hajj is a huge moneymaker for the Sauds and their cronies, and they seem more than happy to exploit their stewardship of Mecca to line their pockets on the backs of the pilgrims that are obligated to visit. (Mandatory tourism… what a concept!)
You've twice written "UAE" instead of Saudi Arabia. Pilgrims fly directly to Jeddah and Medina in Saudi Arabia, not via the UAE.
I'm guessing that less and less people can afford the hajj as the Saudi's have reconfigured it in the "vegasification" of the pilgrimage. It's meant to be something that every Muslim who is able does once in their lives… I'm guess more people just can't afford to do it now…
And less are able to now…
The logistics of the Hajj are pretty incredible. No doubt the KSA is happy to line up to take people's money, but it's also not cheap to run it. They've had any number of stampedes over the years and have done a lot of engineering to fix it. There are a couple of shows on NatGeo or Discovery about how it all works. Fascinating, really.
Starting to veer off-topic a bit… the point isn't the logistics of the hajj, it's about a regime that has brutally suppressed their own LGBQT+ population seeking out LGBQT+ tourists…
Yeah, Biden and others had some strong words about it earlier on but it's really disappointing that the U.S. hasn't come down much harder on him.
Even the hosts of the Pod Save America podcast, who are former Obama administration foreign policy officials, have repeatedly criticized Biden for trying to normalize relations with S.A. again and not even getting anything out of it. S.A. isn't even selling us cheap oil in exchange for ignoring that murder and their other human rights abuses.