Republicans. Even when they're trying to help, they fuck things up.
"Performative pothole-patching for the press" has been a hobby of Arnold's for a long time.
Not the first time he filled the wrong trench.
Sorry, the joke was gross.
Well, I didn't get what you were trying to say, but now I'm guessing you mean his affair… then if so, yeah, that's kind of gross.
Has this become a teachable moment?
I know I've had a few teachable moments from Tamsin and Mindysan, for which I am thankful.
Learning from them is the trick.
I just couldn't resist. But yes.
Try harder next time or no gold star for you.
I never deserved any. But thanks.
Terminators. Can't take 'em anywhere!
He'll be back, to apologise.
Honestly a trench sounds worse than a pothole.
Couldn't they at least put those steel plates over it? I hate those things, but they are better than a trench.
No. They dug a trench. They did their work. They filled the trench back in. They slapped a temporary patch on top and let it sit. This is normal procedure–since they filled the ground in settling is to be expected. After a month (in this case, some weather delay also) they come back and put down a proper surface.
Not only do you not need a steel plate over it doing so would defeat the purpose of letting traffic finish settling the ground.
Missed opportunity: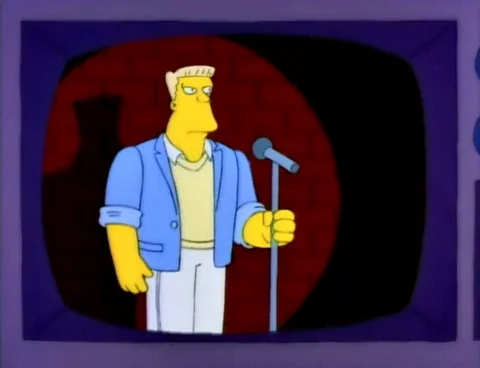 My regret widens.
As deep and wide as that thing was, it needed to be filled in or at least covered/blocked. Permit or no, let's be serious.