Somebody tell Alison Spittle!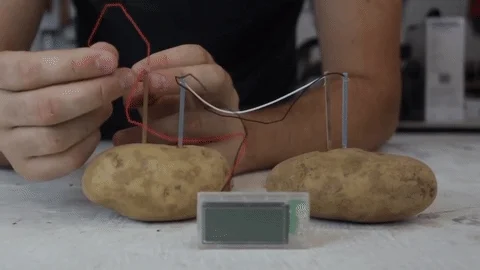 ETA: snarky gif aside this looks like cool, useful work
I wonder, if you use a living, growing potato for your battery does that allow it to "recharge?"
Ok, but how do they taste?
Um. Well, my partners say I taste pretty good, but I realize I may not be ideal for everyone!
So I'm not the only one here who routinely checks to see if my 9-volt batteries are still good by putting the terminals on my tongue, right? (Way faster and easier than trying to find the multimeter)
Musk should look into this. Every Tesla fire would be a barbecue!
Oh, I still do that … although I can't recall the last time I had to test one.

This topic was automatically closed after 5 days. New replies are no longer allowed.