I'm imagining a Horton Hears a Who scenario in which a bunch of tiny Kryptonian refugees from the ruins of the bottle city of Kandor scream out in futile horror as the last of their civilization is used to flavor an entree.
A half pound of salt every month seems like a lot.
Well, once you've sifted out the microplastics…
I thought exactly the same thing myself.
I use Maldon sea salt for all my food seasoning (Maldon's almost local to me, 30 miles) and it's long enough between packets that I can't tell you if I buy one every 4 months or every 6, but it's on that order. The only way I could get through 240 grams a month would be to use it for things it's wasted on, like the 10g/litre you need in water to cook pasta. Even then I don't think I could use 240g a month.
I use Maldon salt for flavour and low sodium iodized salt in my cooking, and I would only buy a box of each per year. I cannot fathom how you can use 250g per month.
Arrrrr this is a salty post.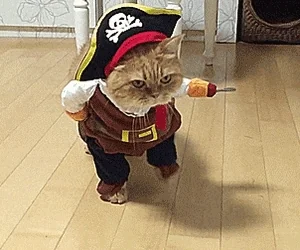 Depends how delicious you want your pasta to be

Personally I rarely measure but I aim for about that amount which is supported by How Salty Should Pasta Water Be?
And if you're making Asian noodles, be aware they're sometimes pre-salted.
(This box was made as a gag for people to wrap their real, presumably more desirable presents in, as a prank on the gift recipient. But then the market for specialty salts really took off a few years later so it seems slightly less silly now.)
ok, but how do these compare to my Frosted Flakes in a bowl of milk?
The FDA recommends a maximum daily sodium intake of 2300 mg, so that's about 70g per month.
Assuming salt is fairly close to pure sodium chloride or NaCl (ignoring the microplastics!), then about 39% of the weight of salt is sodium (23/58.5 based on average atomic weights of Na and Cl). Therefore a 240g box of Malden flakes is about 94 g of sodium.
So according to my math, a box per month is more than you want to eat, but not by a crazy amount, especially if some of it goes down the sink with the pasta water.
But of course that assumes that all your salt intake comes from this box and that you never eat anything else containing salt, which is completely implausible for most people.
Also, note that 2300 mg/day is a recommended maximum, not an ideal target, and critics will argue that government guidelines are too high because of lobbying pressure from the processed food industry. The American Heart association recommends an ideal sodium intake of 1500mg/day. That's about half a box per month.
Looks like they're headed for the tomato sauce… all that red.