The first law firm I worked for out of school had a big construction defect practice. I don't have the heart of a litigator and so never went that way, but I had an office next to one of the guys who did that stuff – a civil engineering background was a big help – and it was pretty fascinating stuff. This is going to be a doozy.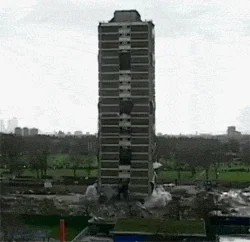 I realize that the developers don't want to give up on it just yet, but at some point the city is just going to have to condemn the thing.
Right now it seems like the engineers fixing it are saying, "sure it's a trained pig balancing on a ball in a mud puddle, but if we just stab a few more toothpicks into the mud, it'll stay upright." But who knows? Maybe they'll invent some magical engineering to sink a complete set of pilings from inside a finished basement all the way to the bedrock beneath the clay layer, then lash the building to the new pilings, and it won't cost more than demolition and rebuilding.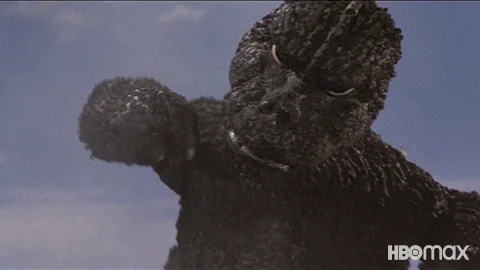 I don't see what the fuss is about. The building is 600 feet tall. At that rate, it won't fall all the way over for almost 1,400 years!
What's a tenth of an inch between friends?
Forget Hamburger and embrace Pizza. The Italians at least know how to arrest a building's tilt.
Millimeter by millimeter, the day is coming when the tower will need to be taken down. My understanding is that they can't just use careful demolish charges to level it. It will need to be disassembled in a process that's the reverse of construction, and costs just about as much.
The lesson that should be learned is, when you're building a building, design for a life of over 100 years and don't minimize anything.
Maybe they should try a variation on fix #3, and hire Donald Trump as a consultant for verisimilitude.
I started out as a structural engineer and I distinctly remember the odd property developer asking questions like "do we really need foundations at all" or "can't you make them smaller". Stuff like that, and not as a joke.
At this point it would have been condemmed and sheduled for demolishion here in Germany.
This can only go so far untill the building collapses and likely harms many people.
Speaking as an engineer working at an Untere Bauaufsichtsbehörde: nope, not yet.
Pretty close to by now, though.
… and it'll stay up in an earthquake

I dunno, I think that Irwin Allen might have lost his touch. This is the most tedious disaster movie ever.
Why cant they drill the first piles on the side opposite of the tilt? Then the settling, if any, would work to reverse that tilt? (Should I contact the structural engineers about this idea?)
That's not how soil settling works. Any vibration or disturbance anywhere in the area makes it worse.
The goal is to get new piles in using the remaining safety budget of settling. The engineers still believe this is possible and I don't have any information to say otherwise so I won't comment on the viability of their current plan.
Someone should make a bingo card, like the one for the 11'8'' bridge.
Someone needs to Photoshop Ronald Hamburger's face onto that dog. He'll be saying that as the tower crashes into its neighbours.