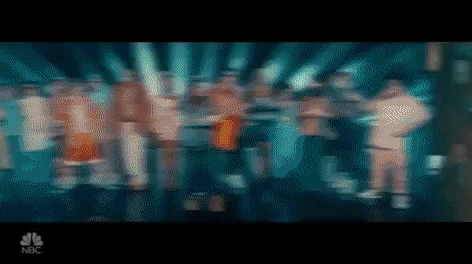 This is never not funny…
The feel-good creepy guy of the century.
The closest I can come to any reasonable explanation is that they're playing off the name of comedian Paul F. Tompkins. But "closest" in this case is still very far off.
Somethings don't need explanations…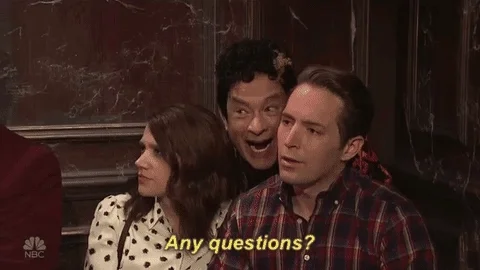 It's a genius skit, that I guarantee was not intended to be as brilliant as it turned out. There's a level of absurdity and irony at work that I dare not even try to articulate out loud. I love it.
I read somewhere that at the time of taping, Tom Hanks was also bewildered by the sketch and its lack of a "reasonable explanation" for the D.S.P. character.
I think part of the appeal ("PART OF IT!") is that the elevator riders are just as baffled as we, the studio and at-home audience, are. I can imagine myself as the guy. "Any questions?" "Yes, actually, several!"
Absolutely. David S. Pumpkins is a thing existing arbitrarily, and he's original–which baffles the elevator-riding consumers who can only understand something if it's a reference to pre-existing media they've already been sold as "scary".
Sentence one in the original post.
/starts running searches for costume pumpkin suits for my BF
Even tried to get out of doing the bit, but in the end committed himself to the role like the pro he is despite his reservations.
I've seen some pushback to the sketch this year, because everyone's just too cool to laugh at obvious absurdity. Well, not me.
This topic was automatically closed after 5 days. New replies are no longer allowed.