I cannot imagine having any desire to own all that shit even if I was granted infinite resources. It's not like he could possibly drive them all anyway. This is just "Hoarders: Asshole Billionaire Edition."
Remember kids, don't steal from the rich. You do serious time for that. /s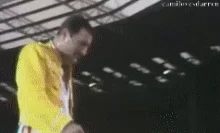 I'm a bit torn because on the one hand what he did clearly should be illegal but on the other hand when he spent all that money on cars and baseball teams and whatnot, most of it wound up circulating round the economy and ordinary people used it to do things like buy lunch and new shoes for their kids.
Unless they invested in it in their retirement accounts.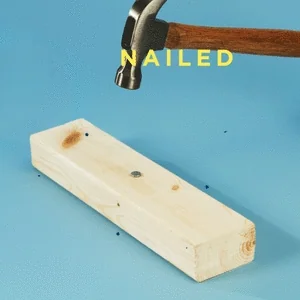 …after being carefully filtered through the bank accounts of people who were in a position to sell him luxury cares and baseball teams and expensive properties and jets and suites and whatnot. Meanwhile, ordinary taxpayers have to make up the difference by getting tax hikes and cuts to basic services and seeing worse returns on their retirement accounts.
"When rich people get more money to spend on stupid shit then everyone benefits!" was debunked long ago. This is the myth of the "trickle-down economy" we've been promised since the Reagan days.
ETA: not to mention that a single person owning 32 properties just drives up the cost of property ownership for everyone else.
Tax credits, tax deductions. A tenth of the fuel tax compared to commercial flights, lower airport fees - airports are owned by the government in the US. Or a gov established authority- quasi government agency. 50-50.
Archie was right all those years ago- tinkle down.
Golly, it's almost like the obscenely rich have some kind of outsized influence on tax policy and government regulation.
Shush! That would never happen in a democracy.
Like the Senate.
You're entirely right.
I suppose I was thinking of the people who served him lunch while he was sitting in his private box at the football, but sure that is a tiny fraction of the total.
I stand corrected
1:38… why are the file folders labeled in Cyrillic? Stock footage?
Another thing to remember about those kinds of jobs is that any money spent on paying a person to wait hand and foot on a Billionaire could just as easily be spent on paying that person or others like them to do work that benefited the greater society.
Money doesn't come from Billionaires, it just tends to accumulate around them.
Many service industry workers depend on tips to supplement poverty wages. Wealthy people can be as tight-fisted as anyone, and wealthy fraudsters are I'm guessing worse than most. Either way, no way were his servants being paid proportional to how much he stole.
good point. if they were actually out making jobs with all that cash, they'd be as poor as the rest of us.
( well, probably not as poor. but the gap would be smaller at least )
I guess more sardonic than sarcasm. Don't get me wrong, fucker deserves punishment; but the inequities of the sentence this asshole gets vs people like Brock Turner starkly demonstrate the priorities of who's protected by privilege.