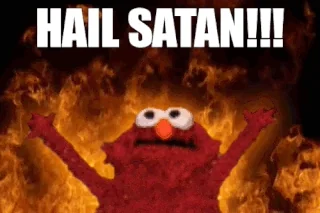 If I hadn't just purchased a (ETA totally F'n sweet) guitar, this would be mine.
No. Never.
KISS has no claim whatsoever on the satanic provenance of Rock.
So there's a market for cast off objects as long as one can attach detailed story of its possession? Because i've got a huge CRT TV which I can have qualified demonic authorities in the matter certify communications via static screens from the beyond (aka lack of broadcast analog signal) on several occasions demanding eldritch snack foods and raptured attention to not move from the couch - lest ye die! ("And i have a old blender which emits a demon's cry with every attempt at frappé!")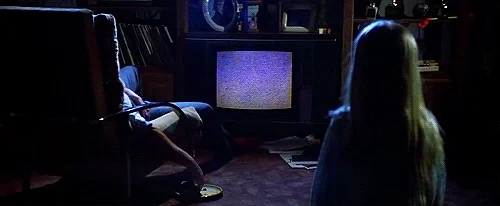 Sounds like a Craigslist ad waiting to happen.
Great rhythm on that gif


That's one expensive narrative.
Yep. You got it. Since the first big viral sales of items with hilarious postings and/or lengthy and mysterious back stories, people have been branding crap "haunted" and listing it for WAY more than it is worth. Been going on 15 years or more now.
Mostly on eBay. First I have seen the schtick on a different site, but same basic principle.
I can get that done with a $5.00 burrito, 30 minutes later I'll be playing a tune…
OOOooo… Nice! I'm almost exclusively an acoustic player, but I love Fender electrics. If I had the cash, I'd get a Tele. I fell in love with them the first time I picked one up.
My next guitar purchase will be a custom acoustic from someone local. We've got a couple of luthiers here to choose from. I'm horribly indecisive, but one trained the other, so that's helping a little bit.
Amazing. I had considered commissioning a guitar from Millimetric in Montreal (a mere 4 hours away) but he's booked forever and I "needed" a new guitar sooner than that.