Finally, it feels so good to know I'm not alone. When I mention despising this song with every fiber of my being, people look at me like I have three heads. It's the worst.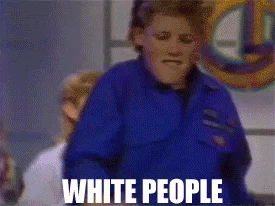 For a while, Dorothy Gambrell who writes the comic strip Cat and Girl had a shirt that said "Stop Believin'." It's no longer in her store, though, sadly…
But it just reminds me of the ending of the Sopranos…
Except for "Don't Stop Believin'" because I hate that song with the fire of a million exploding suns
That's ok, we all have our flaws
Learnt me one of them shiny new younguns words today:
Turnt
Turnt is a variation of "turned" used only to describe when someone is excessively excited or prepared for the current event. In it's entirety, it can commonly be seen used as "turnt up," as in "turned up."
(some sort of a terminal consonant slide-n-fusion … the question is will it go the way of hella?)

The fact that Montel Jordan, one-hit wonder, is on there says a lot; premium mediocre, even.
Shades of running Bar Discos in the Mid 80's. I saw some nightmares sh!t that I can never put to rights.
Songs That Never Fail To Make White People Beyond Turnt
Sorry, that's utter bullshit; at least 80% of that list sets my teeth right on edge.
nobody really hates Don't Stop Believin' – even the people who say they do secretly like it, but they just can't admit it out loud. just embrace it, it's so much easier.
Completely false. In fact, I despise Journey, that simple. I have my reasons, although I shouldn't actually need any for a matter of taste.
I've never been amused by this kind of thing. Yes, it is possible for me to completely not like something YOU enjoy. Insisting otherwise is annoying arrogance.
with a handful of exceptions that are legitimately good songs that have been ruined by ubiquity, this is basically a list of terrible music.
fyi playing anything by lynyrd skynyrd is the the best way to get me to leave a party/bar/moving vehicle/lifeboat.
Christ, I hope not. 'Hella' is an abomination. But thanks for looking up the nonsense that is 'turnt'. Saved me the trouble.
"Play Free Bird! Play Free Bird…!"
How to annoy the piss out of the band at a bar.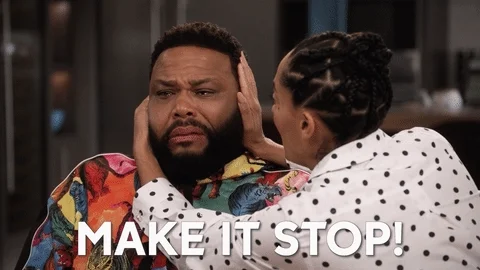 i always just give the middle finger and immediately play "alabama" by neil young.
HAH! I was doing the dishes and put on my random iTunes play and You Shook Me All Night Long was the song that started playing