Things got really bad when a certain sailor arrived there on shore leave and started wreaking havoc.
I really like spinach in my salads, but in Costco sizes, I just can't eat that much spinach before it goes bad.
"Bad news, Bruce."
"Yeah?"
"You remember you once said, 'Australia's so dangerous that the only thing here that doesn't want to kill you is spinach.'?"
"Yeah. I remember that. And?"
"Guess what."
"Well, fuck me."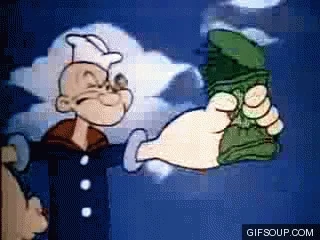 Sounds like the wrong pesticide. What type of weed messes with spinach? Or was it harvested at the same time and combined in the salad. What Australian Weed is a poisonous hallucinogenic and looks like spinach?
Quick Search brings up 10 Highly Poisonous Plants in Australia - First Aid Pro
Deadly Nightshade has the right symptoms and looks similar to spinach. Are the leaves poisonous or just the berries? Answered it myself. How Poisonous Is Nightshade? | Helpful Toxicity Guide
There is no accurate lethal dosage information for the leaves and roots. … A safe assumption would be that any dosage above these would produce adverse side effects and possible death.

There are also reports of people reacting very badly to tiny doses of nightshade, … and it could prove fatal.
Spinach pesto is what I usually do if I have the Costco sized bale, and not enough time to eat it. Freezes ok.
There is no safe dose of nightshade. It's not something amateurs should be encouraged to experiment with even if it offers a "optimal" high. The vomiting, pain, and deaths are sometimes viewed as suboptimal.
I am going to edit that out. I do not want to assist in stupid actions.
Thank you.
ETA:
I'm in a FB foraging group, and occasionally a novice will post a picture of horse nettle or another nightshade and ask if they can eat it . "They smell like tomatoes". I feel very parental in making sure they don't put strange berries in their mouths. You may be able to eat them, once.
Just not in a nice vinaigrette, presumably.
yeah, nightshade seems to be the prevailing theory
It is not the first time this has happened…
This topic was automatically closed after 5 days. New replies are no longer allowed.