Taylor Hawkins face on that poster is classic.
The Foo's haven't really ruffled my musical feathers since the Colour and the Shape, but for mainstream rock it's fine and their general ethos is admirable.
I hope that this turns out as awesome as it sounds.
Expectations set to: medium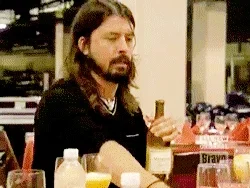 Wasting Light is in my old car's CD player right now. Which I am daily driving while the newer car awaits new rear rotors and calipers.
This topic was automatically closed after 5 days. New replies are no longer allowed.