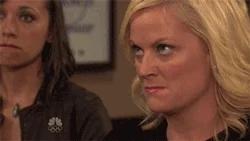 Well that's fucking disgusting.
One of the premises of the novel "The Power" is that, given a means of oppression, women could be as oppressive to men as the historical converse. Women teachers preying on boys seems to confirm this.
Absolute power corrupts, absolutely.
That said, even if such a fantasy were possible, women would have to engage in fuckery for several millennia in order to be on the same level as men when it comes to oppressing and persecuting everyone and everything else on the planet.
Interesting that you didn't bother to mention in that fictional story, the moment women had an internal means of self defense, globally violence against women, such as rape and murder, decreased by 75 percent.
Well, but both sides are bad, though… Isn't THAT the important take-away from this story… /s
Of course women have the capacity to be oppressive. Women are human beings and just as fallible as men. Did someone say that they weren't?

Kind of the whole point of feminism, is to understand that women are just as complicated as men are, and we should be allowed full equality under the law… Including being held to account for crimes.
That seems to be a weird thing to take away from this novel.
Once again, it doesn't matter about the genders involved…if a person in a position of authority, especially one who is significantly older than the victim, does this, they are not 'having sex with', they are guilty of raping that person.
A highschool friend who was also in my church youth group went to jail for a few years for sleeping with the 17 year old neighbor boy when she was in her mid-20s and married. The boy blackmailed her into sleeping with some of his friends. My understanding is that she had been molested and raped repeatedly when she was young. She understanably had drug and alcohol issues along with an eating disorder. Long story short, adults having sex with children isn't funny. Whenever a female teacher does this there is always a snicker. It's actually sad.
Thanks, this is what I clicked into the thread to say- and sadly we need to keep reminding people every single time.
Just, no.
It's not a laughing matter. My teenage son and I discussed this story within an hour of it breaking, since Yucaipa is just down the road from us, and we both wondered aloud, what did she think she had to gain from this experience?
Interesting, but limited, take. A more nuanced take, taking into account the origin stories of the key female characters, might be that, after centuries of oppression women respond by retaliating in kind once they have the power to do so.
But your take negates the fact that we don't have any compelling reasons why men treated women this way for so long. When were they oppressed?
No different from any other rapist, which is they like to exercise power over others.
Robert Caro: Power doesn't corrupt, it reveals.
I believe that's more perceptive, if less optimistic.
Give it a name*, my freakin' point remains the same.
*Or take it up with Lord Acton, who allegedly said it
I'll keep fixing BoingBoing's soft-on-rape headlines as long as they keep getting them wrong:
What a coincidence. I happen to be in the middle of reading Tampa by Alissa Nutting.