Yeah, Orcas like to play, and their favoite game is "listen to those puny bipeds panic when I whack their rudder".
I like the cut of their jibs,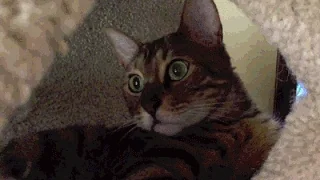 /S
Having mastered shooting movies underwater, James Cameron was experimenting with SHOWING his latest movie underwater. The orcas really liked the part where the space whale kicks ass.
those playful devils!
orca clicks and whistles recorded in incident decoded:
"quit crying, puny human! it'll buff out!"
Periodic reminder that despite these boats being called "yachts", these aren't rich people being targeted (at least not exclusively). Many of them are just passionate sailors and some live on their boats, with no other worldly belongings than what the boat holds. Some are also delivery crew, i.e. workers moving an owner's boat to a different place in their absence.
Much this.
I follow a channel or two on the youtubes, where some people have basically put their whole life and life-savings into living on the water.
These are not wealthy people by any stretch of the imagination - most of the channels are dedicated to tips on how to save money and to live as cheaply as possible.
This is also one day my dream, no idea if I'll manage to pull it off.
Team Orca is one thing - I have nothing against the gorgeous creatures, but hopefully it's just a phase.
I hate to think what would happen if humans decided this was suddenly a "problem".
I mean, it is a problem, but not surely yet an Orca-killing problem.
The fact that these creatures haven't been "dealt with" a long time ago (either by a state or illegally) also tells you it's not the people on superyachts that are affected.
Valid, bloody good point.
This topic was automatically closed after 5 days. New replies are no longer allowed.