Oh lord. Don't put him and Terrance Howard in a room together, whatever you do.
A smack talk critical mass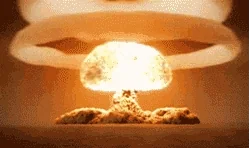 I'm not worried about the smack talk. I'm worried about the math. Their combined math insanity would probably summon a demon or something.
Wrestling math is even more confusing than toilet paper math.
Its been known to happen.
(The video is less about 8 minutes. One of the funniest short bits from the Twilight Zone revival of the 80's. Watch for the T-shirt slogans)
This topic was automatically closed after 5 days. New replies are no longer allowed.