Their catalog is just ridiculously good from top to bottom. I regularly just put "Citizen Steely Dan 1972-80" on shuffle.
I do not like Steely Dan.
I do not like them Sam-I-Am.
Steely Dan is one of those groups I didn't really start to appreciate until well into adulthood, despite hearing them plenty growing up (Jethro Tull is another one.)
That solo definitely catches your ear, it's so loud and cutting and melodic. It doesn't sound like he put a lot of thought into it, and that's a compliment.
Becker and Fagen copped the opening bars to this joint on another song, I'll bet to put their love of jazz on display for anyone in the know:
So who's the modern equivalent: building songs on a deeper background of music? I'd put Beck and St. Vincent up there, but neither really seems to aim for that top-of-the-pops the way Becker and Fagen did. Lorde, maybe?
Lady Gaga, for one, has significant classical musical training.
I had a friend in grad school who dismissed Steely Dan as "aggressively banal," but I like them. That said, I am not a fan of Reelin' in the Years.
My two favorite tunes are Haitian Divorce and Kid Charlemagne (both off Royal Scam), though as a guitarist I guess I'm biased by the outstanding solos on both.
I also like the way Rick Beato breaks down the Larry Carlton solo on Kid Charlemagne:
Larry Carlton is just so, so good there, it really annoys me that his own output could be perscribed as a sleep aid. Pah.
Never have liked Steely Dan. The head can't make the heart love what it won't.
If he's raising it high,
He's telling a lie
Great song.
While I find their catalog to be hit or miss, I can't deny there is a of brilliant and clever musicianship.
Here's a fascinating analysis of the music theory behind a far superior song (IMO) to Reelin':
I have long enjoyed Steely Dan, but I can understand why some people don't. There's a lot of deeply pretentious chin stroking cleverness just for the sake of it, and I can understand why some may find that off-putting.
(chuckles) . . . THIS.
Also this.
As I grow older I find that I'm revisiting a lot of music that I dismissed, ignored, or just wasn't into in my teens. At this point if I hear a song and just let it hit me I find I enjoy a lot more than I used to, including stuff people might find cringey.
Some of that "cringe" can hide true brilliance - but you may have to work hard to find it. I guess it's it's the kind of thing separates true lovers of music (from a technical/"sausage making" perspective at least) from the casual listeners.
I'm baffled by that Midnight Special footage that's linked. It appears to be an actual live performance but then the studio recording has been dubbed over it and the footage adjusted to sync up with the recording… (or they're just lip-syncing but it doesn't really look like lip-syncing and they mostly didn't do that on Midnight Special)
Here's the original live version:
ETA: Boy, does Palmer look awkward in front there. At least, someone give him a tambourine.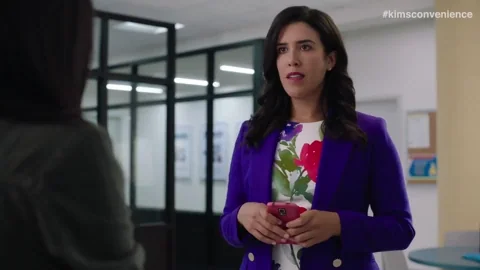 I wonder if Becker and Fagen gave credit where it was due. And royalties.
Is that Denny Dias on guitar with Jeff Baxter? Doesn't sound the same without Elliot Randall's original opening solo.
David Palmer looks awkward but he doesn't seem to think he looks awkward, he looks like he's having a blast. They probably offered him a tambourine to give him something to do and he refused it.
Yeah that's so fake…the only thing Midnight Special ever dubbed in was some annoying audience response filler at the end of performances (same whistles heard over and over)
This is one of my favorite albums of all time, And though Reeling in the years is technically better, I think I like Dirty Work more.
Enough so that after reading this, I bought Can't Buy a Thrill for the third time.
Edit: claify word meaning order