My kids has to ride public transit to school twice a week.

Agreed with Trevor about the mid-flight change, and thought his reframing of flight attendant reactions as relief that they don't have to deal with belligerent anti-maskers was on point.
He then just started dropping really unfair and bizarre false equivalences. "I can understand why a person wouldn't like masks, but I can also understand why an immunocompromised person would like masks…" like masks? yeah bub, one of these "likes" is not like the other. Survival vs. convenience is not equivalent.
Not long after my office dropped the mask requirement people started getting sick.
Just say'n. (I know at least a handful that became sick and did not test or report for fear of losing PTO/Sicktime because 5-10 day quarantine. They still came to work. Hence more sick people.)
It's going to get bumpy real soon as others have already experienced.
I had to take a 2.5 hour flight back from Florida once, and I felt myself coming down with the flu the night before. I took the flight, but tried to keep my face towards the window the whole flight, just sleep, cough into my sleeve if necessary, but I felt bad for the people near me, I'm sure I was exuding influenza particles the whole flight. If I had a mask at the time I would have worn it, and I'm sure they would all have approved.
People are going to die, again, in larger numbers… and no one seems to give a fuck.
Seems that they only care to remove an election issue from view.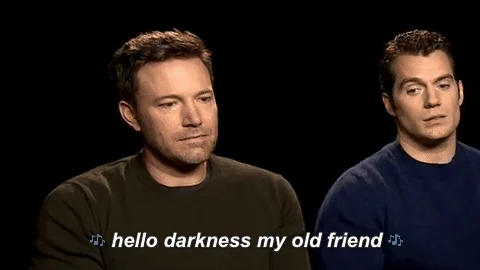 We're fucked. Already 1 million Americans dead, and we are apparently trying to add to that, for freedumbs, or votes, or I don't even fucking know anymore.
There's almost nothing correct in your assertions in this post. Omicron is just as severe as delta, but the statistics looks better because of higher vaccination rates. Vaccination does in fact reduce infection risk, it's just only in the ~5x range instead of the hundreds x range of the initial vaccines against the early variants. Finally, airlines had moved to requiring better masks before dropping the mandate altogether. I was just traveling for work a few weeks ago and the flight attendants were making people with bandanas or single-layer cloth masks switch to provided surgical masks.
And those masks, though they weren't as effective as K/N95, were still a whole hell of a lot better than broadcasting 100% of your sputum everywhere. Literally every argument against masks is disingenuous, at best.
Oh, and everyone can stop whinging about the "confusion" around CDC mask guidance. Not a single person alive knew with certainty in Dec-Apr 2020 what all of the infection pathways for COVID were, so they were cautious to recommend masks everywhere because they knew exactly how shitty everyone would be about it. People couldn't be trusted to buy freaking toilet paper.
Also, because there weren't very many masks then, and they were funneling them to the hospitals. We forget this, too.
A Transport Canada official told Global News the U.S. court decision does not impact the Canadian mandate, which applies to domestic and international carriers for the duration of any flight "whether it is fully within Canada or not."
I'm still not getting on a plane

.
May Canada please have a link?
They misspelled "willfully misinterpreted"…
And the trump administration was bidding against states for what little stock there was. The story of this pandemic has been incompetence and criminality from the very top.
But it's fine… let's just all take off our masks and cough in each other's faces… for freedumb… /s