The movie itself appears to be a parody. Very "meta."
Believe it or not, I was actually hoping for a serious Weird Al life-story, but a parody of self-important, by-the-numbers, musician biopics (Elvis, Rocketman, Bohemian Rhapsody, etc) is also welcome.
Don't recall much complaint about him from my elders. They were usually too concerned about Madonna, Prince, and such like.
I love everything about this.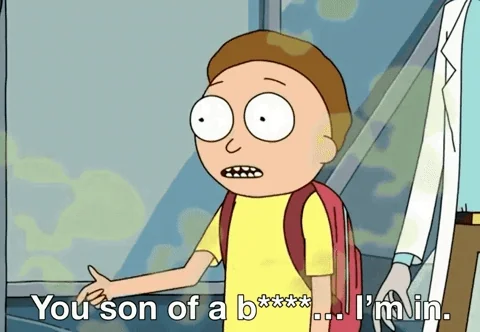 When I heard Daniel Radcliffe was playing him, I kinda felt that it was going to be more funny than accurate. Sounds like it'll be a nice companion piece to The Compleat Weird Al.
I wish I could get the time I wasted watching Bohemian Rhapsody back. This looks far superior, and likely just as accurate

Guess I need to plug the roku back into my primary TV.
While I kind of wanted this to be an earnest telling of Weird Al's story, I couldn't keep a massive grin off my face watching that trailer. This seems absolutely perfect in how it is so, so wrong, yet entirely right at the same time. They could make that actual biopic as bonus content though, that would be nice too.
I can't wait to see what kind of over-the-top drama this movie makes of the brief beef that Coolio had with Al over "Amish Paradise." Maybe the film will throw in some death threats and shootings along the lines of East Coast–West Coast hip hop rivalry.
"When the legend becomes fact, print the legend."
I used to adore Weird Al, until I stopped paying attention to popular music. I just stopped getting the joke. Except for numbers like Amish Paradise, which was hilarious at face value. Hopefully this movie will have a similar vibe.
Being Weird Al, that's exactly what I was hoping for/expecting.
I don't want to say I never paid attention to pop music (because I'd be lying), but enough gets through via osmosis that I've been able to enjoy it. And, honestly, do you need a shit song like Blurred Lines to really enjoy a fun song like Word Crimes?
If a filmmaker veers too far into the celebratory, the movie can venture into idol worship and deify the subject. In addition to being too respectful to their subjects by glossing over their flaws, biopics rarely pick an exciting vantage point from which to tell their story.
Which is pretty much what Weird Al did and was expected to do.
That actually looks pretty funny.
Daniel Radcliffe doesn't want to be Harry Potter. Daniel Radcliffe wants to be Nicholas Cage
And I respect that.

White and Nerdy is definitely hilarious at face value. And I also stopped paying attention to pop music many years ago, but songs like Happy and Royals and Party in the USA and You Belong With Me were ubiquitous enough that I enjoyed Weird Al's parodies of them.