Disgusting but unsurprising given that OAN has been an extension of Putin's propaganda network for years now.
The Russia Fluffer Caucus.
How the hell was she ever on 60 Minutes

Thread on Nigel Farage and his relationship with RT:
I'm kinda baffled by all the right wing propaganda claims that Zelensky et al are Nazis. I mean, these assholes LOVE Nazis. Shouldn't that be a GOOD thing in their book?
But this is their man. RT - whose editor described it as a "weapon" of the Russian state - is what made Farage into who is today
The review of his biography in Private Eye issue 1567 also goes some way to explaining what an odious piece of shit Farridge is and has always been. Pushing the anti-EU rhetoric at the instruction of his RT employers is nothing particularly new, they were always up in the business of brexit and T***p. Farridge is against everything and he'll make sure you hear about it but he's not for anything.
I'd probably type out the whole thing if that's what people wanted.
Just remember that they say one thing (in part to bring in the naive) but they really believe another. They know that if they come out and say that they love nazis, that they'll be booed down, because although the WW2 is dying out, there are still plenty of us around whose grandparents or parents remember what happened and told us about it… but if they pretend like "the enemy" is the REAL nazis, they can claim the moral high ground, cause everyone hates nazis…
They hate the evil communist fascist globalist Jewish Nazis, not the Nazis who are simply fighting for traditional values like white supremacy.
As an English major, this cracks me up –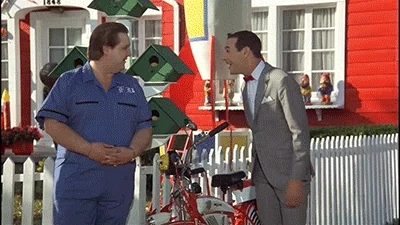 It's all so much worse than you would even think
That is a slight variation of the Soviet position on the matter. Officially, Nazis killed "Soviet citizens", and you could get in trouble for pointing out that any particular groups were especially targeted. During the occupation, Nazis massacred about 100,000 people in Paneriai outside Vilnius, about 70,000 of them were Jewish. Immediately after the war, some survivors collected funds and built a monument dedicated to the murdered Jews, with inscriptions in Hebrew and Russian. But the Soviet government destroyed that monument and replaced it with an obelisk with a five-pointed star on top for unspecified "victims of fascist terror". This and other Holocaust memorials were clearly identified as such only after the collapse of the USSR, until then they were "common burials" or "brotherly graves" of "Soviet citizens". And since the words "Soviet" and "Russian" are often used almost interchangeably, it is quite easy to hijack the Soviet line to claim that "Russians" were the victims of Holocaust.
TIL. I should probably not find this shocking, but i do. "Can't let the Jews get all the glory" seemsto be a common theme among the fascists who stop short of outright denial, but it's a very small step to that. I have heard "lots of people were killed, why dothey only talk about the Jews" too many times to count.
Proposed response: "Well, it is definitely worth remembering that the Nazis went after trans people first".
"All them Jews stole our victimhood" is another example of an accusation which is a confession