This is why we need Holocaust museums now more than ever.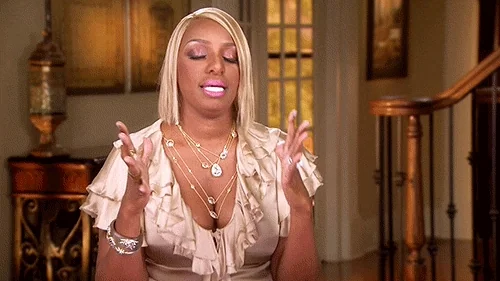 The world is a conscious nightmare with no escape.
The museum's positive statement about preserving historical truth and facts and building bridges between people stands in exceptionally stark contrast to the hateful and ignorant ones made by West and his supporters. The photo of American liberators caring for the victims of the fascist and white supremacist regime further drives the message home.
The "America First" fascists want to make this conversation about what this country's ideals and values are. Fine. All of us can follow this museum's lead in ensuring the discussion does not turn out as they expect it to.
I guess normally you have to turn a cheek and attempt to converse with those that do you wrong… but in this case, the museum should have told Ye to f*ck right off. He's gone over a line and isn't coming back.
He has no redemption arc. Sycophants pumped his tires for years, time for them to tumble too.
I wouldn't blame the museum if they did. But like so many Jews (and BIPOC) they know that to express their justified rage is to encourage the bigots and thereby cause themselves more harm. Besides, that message wasn't for Ye anyway. They know he won't change his mind.
#TeamSnoopDogg
This clip is a few years old, but it's still fresh.
ETA: Also further proof that marijuana doesn't make you stupid.

Imagine thinking you could intimidate the Holocaust Museum or hurt it's feelings being fucking sycophantic internet trolls. They're the fucking Holocaust Museum, they're literally the experts in "I've seen worse than you shit-kiddies." That said, I hope there are enough non-racist elements in law enforcement to properly protect them. West has a big, effective microphone, and he's some pretty vitriolic fuel on the fire of an already enflamed fascist mainstream.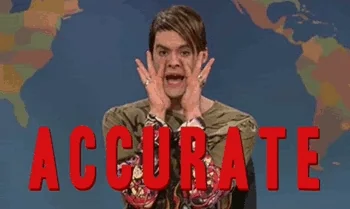 And then the victim blaming would begin…
One of the anti-abortion movement's arguments is that legalised abortion is a genocidal plot against POC.
They start with the true fact disputed contentions that Sanger was a eugenicist and racist and then proceed to willfully ignore everything Planned Parenthood has done in the intervening years to disavow those views and promote equity (e.g. by considering carefully the placement of new clinics).
Yet those same exact people don't give a happy fuck about about BLM or the oppression of Indigenous people who are already alive; they are hypocrites of the most immense measure.
I'm afraid that not an accurate depiction of her views:
It's just lies all the way down about PP and Sanger.
There were certainly other feminists of the time who very much used racism in their arguments for greater rights for white women, but Sanger was not one of them.
Thanks. Fixed. It isn't that clear-cut by any means. Racism definitely played much less of a part (if any at all) than ableism did, so Kanye is completely full of BS on that count.
Eugenics and Birth Control

Margaret Sanger's birth control movement and quest for the Pill intersected the rise of the eugenics movement in America. At a time when birth control was still not publicly accepted in American society, some eugenicists believed birth control was a useful tool for curbing procreation among the "weak." In the 1920s and 30s, Sanger calculated that the success of the eugenics idea gave her own movement legitimacy, and tried to ally her cause with the movement. Eugenics was a dominant theme at her birth control conferences, and Sanger spoke publicly of the need to put an end to breeding by the unfit. In 1920 Sanger publicly stated that "birth control is nothing more or less than the facilitation of the process of weeding out the unfit [and] of preventing the birth of defectives."

What Did Sanger Believe?

Sanger's relationship with the eugenics movement was complex – part strategy and part ideology. Many historians now believe that Sanger opposed eugenics along racial lines. Furthermore, Sanger opposed the belief of many eugenicists that poverty was hereditary, asserting instead that poverty, criminal behavior and other social problems were due to environmental factors and were not predetermined.
[Source via her Wikipedia entry]
Eugenics is obviously a dangerous ideology that informed her views, but not everyone had a violent elimination viewpoint based on that. I'd definitely say that ablism was much more of a problem here.
Also the Holocaust Museum:
"Your boos mean nothing! I've seen what makes you cheer!"
Right?
They think they can scare people whose daily job is to document and preserve evidence of the some of most horrific atrocities in human history?
What ego…