Except for the last couple panels I'm still unsure if some panels used actual headlines.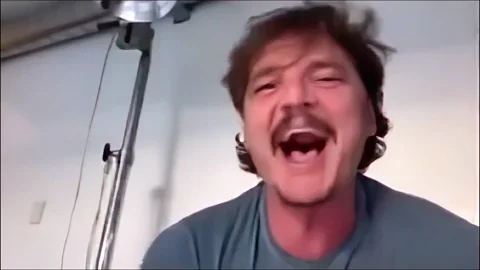 Interesting exercise in removing the war terms that the press uses on a daily basis to gin up fear for clicks.
And to think it all started when the newspaper wore out its thesaurus in an effort to call a lie anything but a lie.
I have never heard the word "falsehood" spoken aloud, only seen it in (news)print.
Untruths, false assertions, inaccurate claims, etc. It took the cowards at the NYT until just before the 2016 general election to characterise statements made by America's foremost public grifter as lies.
This is why I had to stop feeding NPR.
And also climate change, income inequality, the ongoing pandemic, medical bankruptcies, hyperincarceration, plummeting life expectancy: present-tense catastrophes worthy of daily banner headlines, normalized into near-invisibility within the slurry of inoffensively formulaic corporate infotainment we are pleased to call "The News."
I mean, Donald Trump held his first real rally of this presidential run at Waco, on the anniversary, with video of J6 insurrectionists on video as he held his hand to his heart and the national anthem played. He's not just avoiding his role in the insurrection attempt, he's running on it. And everyone in his party and the media just shrugs… if they acknowledge it at all.
I'm worried it might be a case of give him enough rope, and he'll hang everyone.
That's just it – you gotta give him the rope, cause he sure as hell won't pay for it himself.
Pretty sure that's his campaign slogan this time around…
This topic was automatically closed after 5 days. New replies are no longer allowed.