But people who want mask and vaccine mandates are the REAL nazis! /s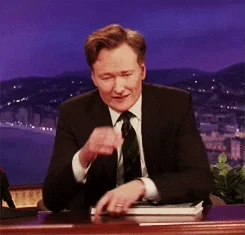 Milo who?
" Based in Michigan, St. Michael's Media produces articles and videos about Catholic news around the world and is not affiliated with the Roman Catholic Church."
Conservative Catholics support out gay guy wasn't on my bingo card.
Dear Milo: at a first approximation, the problem wasn't that you're gay. You were as camp as a row of tents for years, and you were invited to all the best hatefests and talking tours by people who hated with a firey passion who you are, but loved what you say, and loved even more that a gay man was saying it, so they could Pwn the libs. And the Left didn't have a problem with you because you're gay, but because of all the hateful shit you said.
The problem was when you started talking about f*cking little boys.
Also: the homophobic Right doesn't believe you, because they don't think you're a person, "ex"-gay or not, but you won't be able to tell because they'll love trotting out the "rehabilitated" you again. And the Left doesn't believe you because 1) conversion therapy is bullshit and everyone knows it (even the Right, they're just committed to pretending they believe it for reasons), and 2) you're a lying liar who lies.
They didn't even have a problem with that, really
Milo got kicked to the curb immediately after Trump was elected because they didn't need him anymore
Something something Ernst Röhm
Fair point.
I know another person who, while not nearly as famous as Milo, is a gay man arguing furiously gender essentialist and TERFy narratives (also he is against marriage equality, also the usual misogynist tropes like "there is no gender wage gap, it's just that women IDK want lower wages because reasons"). And also being a Jordan Peterson fan. (Because of course he is.)
I don't know whether he doesn't realise that the people he's arguing alongside and for really don't care whether he lives or dies, they're just making supportive noises while they think he's useful.
Or maybe he does know, which is worse.
Apparently when the cyclops tells Odysseus he will do him a favor by eating him last, that's genuinely something a lot of people would appreciate.
If you show up in the U.S. Capitol with body armor, a weapon (makeshift or otherwise), membership in a militia premised on someday using violence against the government, and a goal to find lawmakers so that you can use force to oblige them to overturn government on your behalf, then yeah. It stands to reason that when the FBI comes to haul you in, you're going to find yourself facing two dozen heavily armed officers fully prepared for you to Try Some Shit.

Nobody cares. You wanted to take on the government, here ya go. Home delivery and everything.
Violent seditionists are being arrested by SWAT teams and it's making them very upset
You know, that guy from Minneapolis!
If you mean Yolo Minneapolis, just say Yolo Minneapolis!
Sheesh.

Good shit, mon. Cathartic.
Thousands of very rich, well dressed brazilian ilegal immigrants invaded the USA last week.
"People see an open America. They're taking advantage of us. And it won't be long before a terrorist gets in this crowd," he said.
Dude…has January 6th been completely erased from your memory?
'It is difficult to get a man to understand something, when his salary depends on his not understanding it.'
— Upton Sinclair
Huh. Only a tenth of the ambition of Hitler. Disappointing, really.
I was going to reply with something glib about ambition and imagination and Hitler, but I can't.
It's not funny when it's that true.