If only someone had warned us…
Finally, the stupid river stopped carving that gash in the earth.
Here's a reminder of the Grand Canyon when the Flintstones went to visit.
Maybe Republicans will start taking climate change and water conservation seriously if we tell them that we are in danger of losing the moat that separates us from Mexico.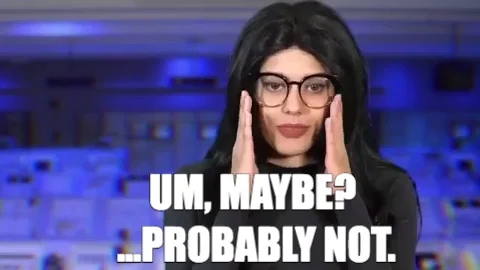 They'll just renew their calls to build the wall…
If you're lucky it will only be a 5 or 10 year drought. It could last for generations - a lifetime - longer. Forget that garden and lawn. Xericulture is the go. Water saving shower heads. Porous paving that allows rainwater (what's that?) to seep in rather than go down the drain. Embrace innovation in agriculture that conserves water. The drought will break tomorrow…or in 100 years. Prepare. Don't keep betting on red.
Perhaps six or ten or forty atomic power plants and a serious commitment to desalination. If you can replace a bunch of water with desal in southern California, a whole lot of that water can be left to be available upstream.
Solar desal is a thing too. Seems like there is plenty of sun.
I'd rather not doom tens of thousands of acres to solar arrays when we can do what we need to do in a few dozen.
You already have tens of thousands of acres doomed to being parking lots and freeways, why not put a roof over them?
When my friends and I talk about where we're going to retire, speculation about the effects of the climate emergency now play a part. The American southwest is effectively ruled out for the moment.
it's not a drought. the op calls that out quite clearly
"This is not a drought, this is aridification," Rhett Larson, a water law professor at Arizona State University, told the Post. "This is not something we can wait out. This is not something we can survive. This is the new world we live in
Ditto. I've had a few opportunities to move to the southwest now but I can see myself being an additional burden on the water supply. Much as Chicago has it's failings its a safer place to be.
Do we have 20 years to build those nuclear power plants? You can get those solar panels up and running in a fraction of the time.
* John Wesley Powell has entered the chat *
"The best time to plant a tree is twenty years ago. The next best time is right now."
It takes about 5-6 years to build an atomic power plant.
What takes 20 years is the endless licensing and environmental litigation that follows it.
And if we get rid of that then everything will be great, because commercial nuclear power plant owners have shown themselves to be so responsible over the last 80 years.
/s
yeah. before we build nuclear plants, lets do things like get an ev mandate for all new cars and ban crypto. lots we could do right this second if we were brave enough to
If I force the groundskeepers and the help to wear stillsuits I can keep my golf course, right?