Right now, after two freaking hours, it's still "Never Gonna Give You Up"
Thanks @FGD135 !
ETA: One tool that I have found works for me to banish earworms is humming Peter's Theme from Peter and the Wolf (mentally, inside my brain…usually). It nearly always clears everything else out.
What? Oh, yeah, of course it takes over the place for itself then
Pussycat says to think of the Sesame Street theme to banish an ear worm, but I say that only replaces it!
Like on the Colbert questions - one song only for the rest of your life? Doesn't matter which song you choose, it's going to drive you mad if it's all you ever hear. The only sane answer is 4'33" by John Cage
Yes, but which recording?
Learn to read notation and just picture the sheet music
Eta after a thought, I guess you don't even have to learn to read notation
The Monkee's are fantastic. Consider yourself lucky
(also how would you say Women Talking is, if you were talking to a person that is pretty sure Sarah Polley can do no wrong? It's the first time I have not see an overwhelmingly positive response to one of her films, but my first thought is "probably misogyny" so I would be curious to hear from some I feel I can trust. Feel free to respond in another, more appropriate TV or movie related thread - I will find it. Of course, also feel free to not respond at all. I am not the boss of you)
Ha, exactly!
I've been watching that too, she's fun.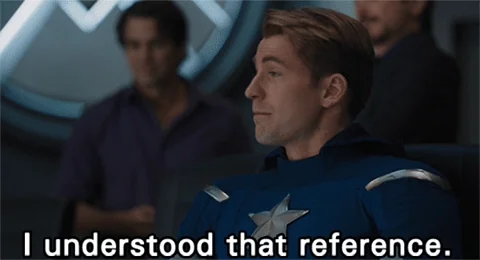 One that often pops into my head and takes up residence for a spell and, in fact, did so as soon as I read the thread title.
Sigh. I even listened to it when I got the link.
Excuse me, I have to go find some blues to chase it away now.