Seems about right. Eligible for parole in what… five years maybe?
Nobody defrauds Henry Kissinger and just walks away from it.
Parole basically doesn't exist in the federal prison system for over 30 years now. There is credit for good behavior but it is limited to under 20% of the total. A portion of that sentence will be supervised release. Many if not most incarcerated people get a portion of both of these as well. I'm sure she will get better treatment both inside prison and the time of her release than many do, but the federal prison system has very little dynamic range.
She will, however, now have lots of time to file motions to have her sentence reduced or vacated, or apply for pardons.
Betsy Devos invested 100 million without doing much checking
And Lisa Peterson, who handles investments for Michigan's wealthy DeVos family, said she did not visit any of Theranos's testing centers in Walgreens stores, call any Walgreens executives or hire any outside experts in science, regulations or legal matters to verify the start-up's claims. In 2014, the DeVos family invested $100 million into the company.
11 years. I'm jaundiced AF about the System when it comes to people like Holmes, but I confess it's 7 years more than I could have imagined.
Now: for those "masterminds" who continue to seek a American fascist state…
Does this seem long when compared to other whit collar fraudsters? I'm not saying it's not an appropriate punishment at all.
See I knew there was a reason I just feel indifferent. It's like I really don't give much of a shit about most of the investors.
And Rupert Murdoch.
For once in his terrible life, he did the right thing and refused to interfere when Holmes asked him to stop John Carreyou's investigation in The Washington Post that went a long way to sinking Theranos.
If you haven't read it, Carreyou's Bad Blood: Secrets and Lies in a Silicon Valley Startup is well worth your time.
It's also possible she just saw the writing on the wall and realized that this would likely be her last chance to have a second kid since she will be pushing 50 by the time her sentence is up.
For the love of justice, can we hurry up and do TFG already?
Yes, the only time a person like this does real jail time is when they defraud other wealthy grifters. If it had been regular working class individuals she'd defrauded, she'd probably still be walking free.
I completely don't understand. Hasn't anyone noticed that she's a pretty white woman? And a blonde? How is it possible that she'll be in prison ffs? I'm going to need someone to explain this.
Rich, White, and Well-connected people got swindled.
This… but also her products murdered people. People made decisions based on the lies that her products were sold under, and she knew they didn't work. She knew her product would kill people and see went for the fraud anyway.
Nah, with women it's ALWAYS trying to manipulate men with our feminine wiles. /s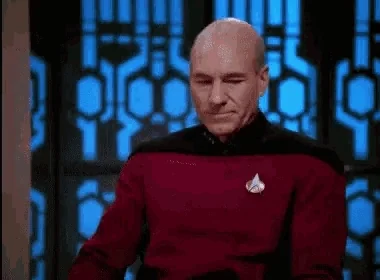 I thought she was gone after the second snap?