That kid should join its bones up. We live in a society!
My lil nephew was born with a slightly enchanted foot, which revealed to me that there's a whole world of custom medical gadgets for babies – orthotics, but also things like special rubber floaties to clamp babies in position to x-ray them. It's a whole world of sad but cute maker opportunities.
Reminds me of in WALL-E when the video from the former President was discussing how generations of space travel may have led to some minor bone loss.
You can't have a thread about baby x-rays without mentioning the Pigg-O-Stat used to restrain them.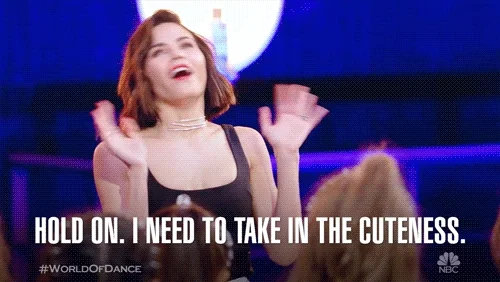 and now we know why little babies can't pop the top on a soda can.
Jeeze, I knew there were gaps, but not like that.
Probably also why my kid didn't get hurt on one of her hands she got pinched in a hinge when she was little.
Guessing that kiddo is under 3 months - no carpal bones, which begin to form (slowly) around that age.
Paging @docosc … please come to the a-cuteness ward stat!
When a child care center invites a stage magician for some entertainment.
Why do you think i do what i do? Adults suck, man. Kids are hope incarnate. Probably the only reason i have hung on these past couple years.
I love the look on that kid's face: "Hey, I know I'm new to this world and all that, but are you sure you know what you're doing?"
Fascinating! I was wondering if this was real precisely because of the lack of that lumpy mess. Are there any other parts of the human skeleton that form after birth? (Yes, I'm assuming you're an expert on post-birth skeletal development.)
Far from it. Just a family doc who remembers a little bit of childhood development and knows where to look to fill in gaps when I need.
A lot of the "sesamoid" bones (perhaps all, I think) won't show up on an xray until you're a few years old. The largest sesamoids are your kneecaps. They're little bits of cartilage at birth, and they start turning in to bone (ossify) when you're a few years old.
A bit of trivia that most med students pick up along the way is about the clavicle. It's the first bone to begin ossification, sometime in the first trimester, and the last one to finish, well after puberty.
I see your play of a bone-deficient baby hand, and raise with xrays of their teeth:
Not as cute, eh?
Now that COVID restrictions are loosening, we can take the wee tykes down to the shoe store again.
Sooo much unmineralized tissue!
On one hand, it makes sense considering the need for massive remodeling/growth.
On the other hand it's really creepy and somewhat terrifying.
I didn't see a film of the other hand. Was it clawed and contractured? (

)
This topic was automatically closed after 5 days. New replies are no longer allowed.