If it doesn't pour at least 1/3 cup, it's just slowing me down these days, I'm afraid.
Roger That!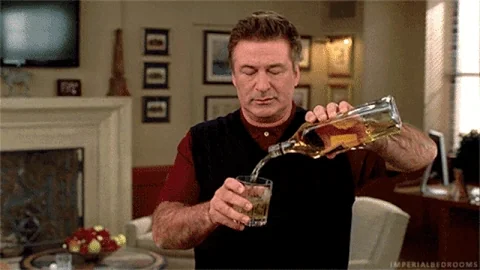 I can't be dealing with all that imperial shite.
What? They're bigger?
God save the godqueenemperor and all who sail in her sir!
Love this style of measuring cup, but anything that's printed is a hard-pass for me these days, given how fast they rub off when measuring coarse materials like sugar/salt/rice/etc. Give me metal measuring devices that have impressed detents for permanent visibility.
I'm using graduated cylinders for my mixology.
Maybe not as stylish, but it ml.
To translate American cocktail recipes:
¾ oz → 20 ml
1 oz → 30 ml
1½ oz → 40 ml.
That's about all you need.
Maybe one more:
gallon: Check if it's a British or American recipe. There is a big difference.
That's how I learned what oz were: from making bottles with formula. Before that it was a complete mystery, once I got that 30ml to 1oz it was cool.
if you're on a budget, Anchor Hocking makes graduated shot glasses. but the OXO might be worth it for the bird's-eye view if you use it often enough.
It was buying weed that helped me learn how they relate, a quarter ounce is about 7 grams… and so forth.
I think I have this same cup. I used it once to measure a small amount of petrol or some other strong solvent, and the graduation marks began to dissolve quick rapidly. It would be better of they were embossed somehow into the material. Now iwthout those markings, I don't know what the hell I'm doing!
I want one that's tall/skinny to reduce variance from my haste/laziness. (though currently too lazy to go out and buy multiple spirits/etc for mixing together, maybe fall will inspire me again)
and your pet squirrel can use it as a toilet!
Jewelry class for me, weighing metals for casting; same smell different taste?
They also nest quite nicely, making it easier to keep several in one drawer
Yes, precisely! Bonus points for the clear change in circumference.
I always measure with a scale. Most fluids you're using for food, other than fats and alcohol, are close enough to 1g/mL to ignore any difference, and most recipes, including for alcoholic drinks, don't have a high enough proportion of fat or alcohol for the difference to matter, and if it does the conversions don't bother me. Plus: saves a lot of water and dishwasher space (or dishwashing time).