RIP sweet Prince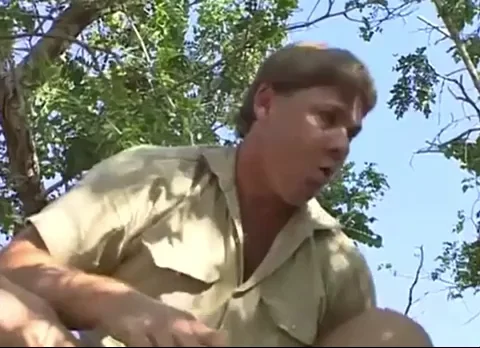 Losing Steve created a huge hole in people's connection to the world of animals. Despite that sad loss Steve has left us with the gift of his beautiful kids, Bindi and Robert. The baby face and blushed cheeks make Robert a great ambassador between humans and even some of the less kind creatures he engages. Your papa's smile shines right through you. And credit also where it's due, your mom supported you in your career choice despite the loss of her husband. It's seldom we lose a hero like Steve and have his offspring able to create his own path in the field. I bet your dad is grinning at his boy…
Wait, it's a curlew? They're normally inoffensive wading birds with long slender beaks that can't do any damage. Figures that the Australian version is ready to fuck up anyone who looks at it.
That was my first thought (as an Australian) "it's an Australian bird. Of course it wants to fuck you up!"
Looks like he's gonna need a bigger shirt…
I love the "This is entry number OW!"
I may steal that for later.
This topic was automatically closed after 5 days. New replies are no longer allowed.