That is so typical of Jack Russells. They are extremely smart and energetic, so they need lots of physical and mental activity to stay out of mischief.
Ok, all my dogs were very laid back compared with Lily. I'd have to teach a dog this skill before trying that workout: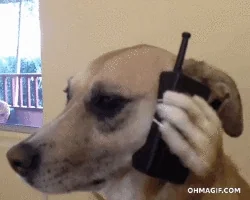 Next I'll teach you what to say after the 911 service answers.


Ruff!


No, forget that stuff Lassie said about Timmy in the well. This is about your buddy fell. Now, repeat after me…"Rambulance!"


Ruh-roh!


Close enough.
This topic was automatically closed after 5 days. New replies are no longer allowed.