Absolutely agree.
It never even should have been legal for him to purchase it to begin with.
Thanks! Paywalled, but I'll find it somewhere.
the sixth mass shooting in california this month

i fear they're going to have to start giving them hurricane like names so we can tell them apart. ( or, you know, we could get rid of the guns. because enough is really enough already. )
A dark-blue Nissan four-door sedan pulled up at the scene of the shooting, Lakeland Police Department Chief Sam Taylor said.
"The vehicle slowed, did not stop, and the four windows went down. It appeared to be occupied by four shooters in the vehicle," Taylor said. "They started firing from all four windows of the vehicle and shooting males on both sides."
Watching the press conference today, our Governor was crying.
There were students at this shooting that survived the Oxford MI shooting a year and a half ago.
This never ends.

no deaths, fortunately, but fuck this timeline,
Not only the Oxford shooting…
And as he drove on, the rainclouds dragged down the sky after him, for, though he did not know it, Rob McKenna was a Rain God. All he knew was that his working days were miserable and he had a succession of lousy holidays. All the clouds knew was that they loved him and wanted to be near him, to cherish him, and to water him.
i think that i'd feel like that. as if i were cursed. no one should have to go through something like that even once.
The mall sits next to a Walmart where a shooting in 2019 killed 23 and left nearly two dozen more injured.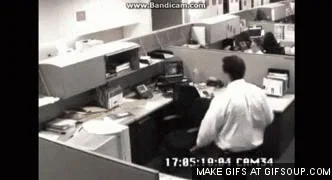 Doesn't quite qualify as mass shooting (2 victims, rather than 4) but the anti-Semitism made me place it here. There is also this:
Police described the suspected shooter as an Asian man with a mustache and goatee driving a possible white compact vehicle.
Breaking stereotypes, but emphasizes that no one sort of people has a monopoly on assholes.
Checks out. I live in ireland. It's my fault.