Huh, more than 50k and less than a million, that's a… class "c" felony? No minimum for first time offender, but up to 15 years in prison? So… yeah, I suppose it really could have been worse. There was Kalief Browder, the teen (pretty obviously falsely) accused of stealing a backpack who spent three years in Rikers, most in solitary, without trial, before the charges were finally dropped. A cop, even when committing crimes against other cops, is going to benefit from a very different system of justice.
Hope he actually serves that time, at least.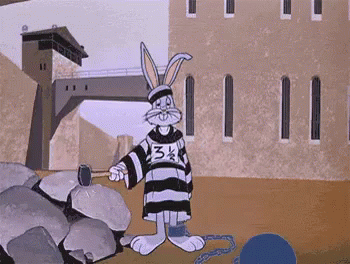 What would a normal person get for wire fraud exceeding $600k in New York?
Anything between a performance bonus and turning up dead in New Jersey, really.
Are we counting elements of the financial sector as 'normal person' here?
Hundreds of fraudulent expense filings between 2017 and 2021, that seems like a plausible single incident.
The SBA membership is probably very unhappy one of their own ripped them off, despite the restitution order. It will be interesting to see whether he makes it through his whole sentence alive, or if he survives imprisonment if he'll last long when he's a 'free man'.
Should have had each one marked as a count.
I see what they did there.
Tired: It's just a few bad apples.
Wired: This is what happens if you "defund the police". They have to start helping themselves.
So, he's ordered to pay back $600k, and pay another $600k in restitution; where is he going to get money like that on a Cop's Salary?



Is he going to a cushy country club prison, or will he be thrown in with the general population in our standard American hell-hole? Because once they find out he's a cop. . . .
I love how the scumbag cop lawyer describes the criminality as "one incident" when it occurred repeatedly over the course of years.
In NYC, experienced cops make more than primary care physicians.
Pretty sure stealing from other cops is the only thing they frown upon.
Doesn't he get jailed apart from general population but with other cops?
Why is union in quotes? Is this police union not a union?
Depends on who you steal from. Certain organizations DO take a more "client direct" approach to justice.
They more closely resemble criminal gangs.
Only in the way a duck resembles a bird.