Understanding this makes the song better to me.
I wondered if the plumber's butt was a side effect of the enthusiastic performance or an intentional choice. The more recent video supports the latter. Or maybe why not both?
This music video and (and the song, forever by association) gave me nightmares as a kid.
Maybe that's just how dude wears his pants

. It's definitely a choice.
You can really feel the live performance energy in this cut. Stove player's got his smashing gloves on for this one.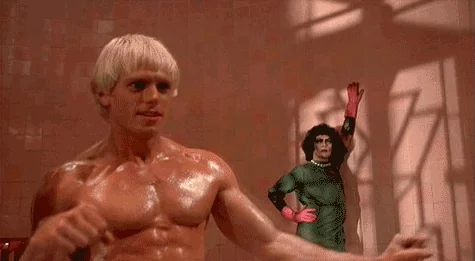 " I had to talk [director Roman] Polanski into doing, and did it behind his back a lot. He's a great guy"
I guess he didn't drug and rape a 13 year old Jim Steinman; and that's all that matters to Jim Steinman.
I would bet all of my garlic that this guy was just pulling the interviewer's leg.
Watching this 1983 video of "Total Eclipse of the Heart" was an odd experience for me. I could simultaneously see it as both the 1983 and 2021 versions of myself.
In 1983 I was still in college, imagining the best part of my life was ahead of me, open to the overblown nonsense the 80s seemed to offer. As silly and melodramatic as the video was, I could still respond emotionally to its anthem-like quality, feeling a certain thrill at its flourishes and crescendos.
Now, in 2021, I look at this thing and just laugh. It seems like an amateurish, clumsy mishmash of musical and visual styles.
I feel like two different people at once.
I was in school and it washed over my head. I'm sure I saw it but had no particular memories. As an adult I learned to love its outrageous camp. I used to play an acapella version of it to people quite often in the late 90s.
ETA early noughties and here it is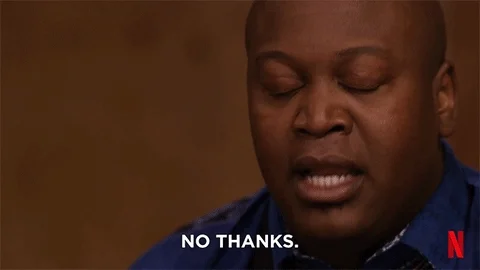 "Tanz der Vampire" is EPIC. I went out of my way to see a performance in Vienna when I found it was playing a few years back. Entirely worth it, with Steinmans recycled melodies and overblown polyphonics playing that rock opera that all his songs were inevitably part of.
I couldn't quickly find a video with the real German lyrics translated into English (It's better) so instead here is a version in all languages: You should have no doubt after this that is is 100% a Vampire song and can never look at it otherwise again. (edit: found a good subtitled one)
However- Steinmans even better vampire song - that was watered way down into "Objects in the Rear View Mirror (may appear closer than they are)" For Meatloaf - (in its own way damn good) is instead: " Die Unstillbare Gier" (The insatiable thirst)
This vid is not the gutsiest version that's available, but it does have English subtitles, so enjoy!
Oh, and I can't finish without letting you know that the Opera's Finale is a variation of "Tonight is what it means to be young" from "Streets of Fire"!
Fuckin autocorrect, man …
I could totally see Meatloaf doing that song.
Just watched the Bonnie Tyler video (somehow, I don't think I ever watched it before).
All I can say is… WTF is going on in that? Ninjas? Guys with Loincloths? Bird-Boys?
i mean, isn't the music video clearly about an aging woman simultaneously regretting and longing for her fling with a high-school student, with the vampire imagery her sort of vicious defense mechanism expressing, basically, that "youth is wasted on the young". idk, i first saw it in my mid-twenties and it was all kinds of gloriously twisted to me.
Holy heck, you're right! I looked it up, and that's not Sylvester Stallone at all. It's Tim Curry!