Not the most intimidating or inspirational name they could've chosen but it sounds like a fascinating tour.
Most American military submarines of the era were named after species of fish. For example, there's a submarine of similar vintage open for tours in San Francisco named the USS Pampanito.
Sure. They went with a perfectly sensible, conventional name. Very reasonable. I'm just saying "USS Call You 'Chum' and Feed You to Sharks" was also an option. It'd require a bigger nameplate.
If you're on the east coast, I recommend a tour of the Nautilus, the first nuclear-powered submarine, on the Connecticut shoreline.
Re: GATO-class submarine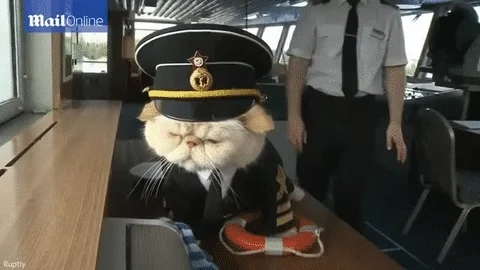 I took a tour of the USS Cod when I was a kid growing up in Cleveland. The tour was conducted by a WW2 vet who served on the Cod. At one point during the tour he discussed how the oxygen quality would diminish as more time was spent underwater. He said, "Eventually, the oxygen levels would become so poor that it would usually take three or four matches to light a cigarette."
For those on the West Coast, USS Pampanito (Balao-class WW2 fleet boat) and SS Jeremiah O'Brien (an actual D-day liberty ship) are in San Francisco's Fisherman's Wharf.
Oh, and don't forget USS Hornet and its artifacts (including Apollo recovery mission stuff) in Alameda, which is just across the San Francisco Bay.
And for those closer to the Gulf Coast there's USS Drum in Mobile, Alabama.
I remember seeing the USS Croaker as a kid in Connecticut. It was neat, and in a way, was more exciting than the USS Nautilus, which seemed more sterile.
The internet explains that shortly after my nostalgia for the Croaker was formed, the US Navy repossessed the submarine, on the grounds that its condition ″cast[s] discredit on the Navy.″
The USS Cavalla is a Gato class sub on display in Galveston. Haven't been there in decades, but it was impressinve how cramped it was inside.
At a certain point they ran out of tough, carnivorous fish names, the USN did buy something like 225 subs of the main WW2 type.
Got down to some fish I for sure had never heard of. I would not be surprised if more people (in the USA at least) had heard of the USS Harder, USS Silversides, USS Parche than have heard of the fish they are named after.
Downright luxurious compared to Adolf's U-boats, one of which (U-505) I toured several times as a kid growing up in Chicago, where she is a museum ship.
This topic was automatically closed after 5 days. New replies are no longer allowed.