Not sure what the deal is, a lot of produce and grains is laden with bugs
Honestly, it's really hard to do the "fresh organic vegetables" thing without some amount of bugs finding their way into your food. If you want the most insect-free produce possible then it's time to bust out the DDT again.
Based on what I've observed over the years, TJ's business model may effectively include selling TJ-branded knockoffs of others' products that sold well in their stores, a practice I've seen them employ numerous times over the past 20 years. I can only guess that the practice includes going with manufacturers who claim a certain level of quality at a cost acceptable to TJ, yet…
I was introduced to TJ's by a SoCal "health conscious" co-worker who was into what TJ's had to sell. (You like nuts? Go to TJ's!) So, I did. The very first thing I bought was a six-pack of blueberry muffins. Got them home then – with the first bit – was greeted by live weevils, and lots of them. That was it. Put me off from TJs for a couple of years or so. They've cleaned up their act since then, but I long ago called bs on their we-buy-straight-from-blah-blah-blah-cash-on-the-barrelhead-bargaining schtick.
Ouch. I once chipped a tooth on a rock that was exactly the size and shape of a grain of rice - in a plate of rice.
I'd rather eat bugs.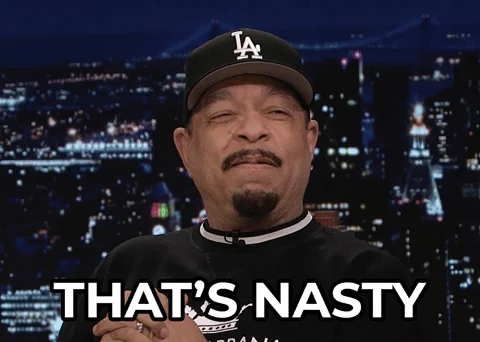 I would always expect insects in my fruits and vegetables. In this case, I'm assuming it's aphids, as those little suckers get right into the florets and hide there, unnoticed and unmovable. You'd not even notice if you ate them, though.
It's been suggested that, for example, dried porcini mushrooms actually owe their distinctive flavor to some degree to the particular insects that are consistently found in them.
All produce has insects in it. All of it. Produce isn't just food to us, it's food to lots of other living creatures. It is not possible to guarantee that any particular fruit or vegetable you put in your mouth doesn't have insects or their eggs or body parts in it, not to mention mold and (particularly in grains) rodent hair and excreta. The only way you can even come close to this is by only eating heavily processed foods — say, an all-marshmallow diet — and even then there's no guarantee. That's just the way the world is. Obviously, you have to keep the contamination level as low as possible, but it cannot be zero.
This is intriguing - and likely to lead to someone introducing it on some infomercial.
Seriously though, folks - have you ever tried debugging broccoli?
My compiler crashes whenever I try.
Now, if you had to arbitrarily pick which of those weevils you preferred, which would you pick?
Try eliminating some of the branches.
To save… or for destruction?
This topic was automatically closed after 5 days. New replies are no longer allowed.