For the headline:

I don't think he's going to take too kindly to that advice
Gotta wonder if Hannity will try to take him to the woodshed like he did Cruz. I suspect Kilmead is a good bit better able to defend his position than Cruz, though.
Was that Hannity, or Tucker "The Wig" Carlson?
Not that it especially matters.

It was our gentleman of perpetual confusion, Tucker Swanson McNear Carlson.
You are correct, but assholes all look pretty similar when you get down to it.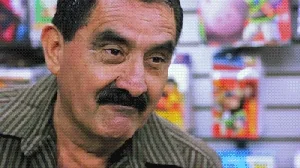 Listening to that interview right now. Sounds like trying logic with a toddler.
Suggested headline- Trump reduced to begging NPR for airtime.
Oh god, that's right. I need to go listen to that interview with Inskeep!!! Thanks for the post.
I guess the RNC listened to that interview
This is Letitia James's filing with the court
SUPPLEMENTAL VERIFIED PETITION, New York v Trump.
Haven't read it yet.
" Sarah Tinsley, a top aide to former national security adviser John Bolton, also participated in the call, sharing polling collected by Bolton's super PAC. Over a series of four polls, the surveys suggest that Trump's influence on the GOP base is on the wane. "Tinsley said the polling shows Trump's favorability is declining with registered Republicans and right-leaning independents," writes CNN. (Civiqs' daily tracking poll is also picking up a drop in Trump support among Republican and independent voters.)"
It's good for the schadenfreude, but if it helps a smarter Trump v2; heaven help us.