These two were RoR'd after trying to kill somebody?
You can't make this shit up.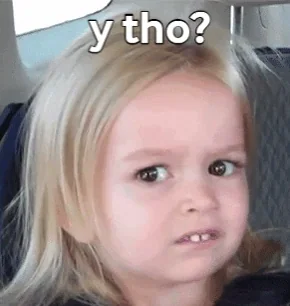 This feels like a puzzle from an graphical adventure game.
Wasn't this a plot point in mission impossible or White Collar or something? They give squirt it in a guard's cup to give him the runs? Maybe this is a case of adults need to be told that not everything you seen in a movie is real - but they weren't trying to kill him?
Although maybe the co-worker who came forward heard about a specific premeditated plan to do more harm than that.
Love it. My wife and I use the term "Skinny & Sweet" as a generic name for any artificial sweetener. E.g., "Would you like sugar with your tea or would you prefer Skinny & Sweet?"
I definitely remember this in an episode of CSI… casino waitress spiked the drink of a shitty tipper.
Tho, IIRC, said shitty tipper actually died of lead poisoning from an addition to off-brand chocolate…
I don't know why I remember this, yet cannot remember the names of people who I just met.
There's a pretty wide spread myth that eye drops just give people the shits, and are otherwise harmless. Spread and promoted as a prank.
It's not likely the idiots were actually trying to kill anyone. Usually when these cases crop up, the perpetrators aren't actually aware how dangerous it is.
Goes back way before that; it was an old Agatha Christie murder plot from 1949 (Crooked House)
Although it was insulin spiked with eye drops rather than spiking coffee in Christie's version
Whoa. I might run into these people on vacation.
Yup. Your brain is like my brain. I can remember every postcode I've ever had (and this specific episode of CSI), but not my family's birthdays.
Spoilers!


.
.
.
/s
This was the method of murder in Agatha Christie's CROOKED HOUSE.
Frankly im sutprised they were able to find non-homeopathic eyedrops. Last time i went to get some I was stunned that there were so many homeopathic concoctions on the same shelves as actual medicated drops, packaged very similarly.
It didnt help that I was straining to read the labels because, well, I needed eyedrops!
Your eyeballs should probably just pull themselves up by their bootstraps, I'm sure Milton Friedman would tell your eyeballs…

But seriously, I hope you found the right thing and your eyes are better.