If this ends with a free Ukraine this is one artist whose work will end up in a museum.
I saw a hedgehog with a plaque on it saying it was from WWII.




putin

Yeah, it had been taken from a museum. I thought it weird that no one had been producing new ones, but apparently someone is.
A military museum, at the very least.
There is a time-honored single (scrabble) word for these things: caltrop.
The modern name "caltrop" is derived from the Old English calcatrippe (heel-trap), such as in the French usage chaussé-trape (shoe-trap) … During the Second World War, large caltrop-shaped objects made from reinforced concrete were used as anti-tank devices, although it seems that these were rare. Much more common were concrete devices called dragon's teeth, which were designed to wedge into tank treads.
These new ones might need a plaque that says it is from WW3.
"Served in two World Wars."
Those aren't caltrops, though, they're Czech hedgehogs.
I think caltrop (being the more general notion) includes the notion of czech hedgehog, as under the wikipedia page we read:
As dragon's teeth are immobile, the analogy with the caltrop is inexact. Another caltrop-like defence during World War II was the massive steel, freestanding Czech hedgehog; the works were designed as anti-tank obstacles, and could also damage landing craft and warships that came too close to shore. These were used by the Germans to defend beaches at Normandy and other coastal areas.
As I understand this sentence "caltrop-like" implies it isn't considered a caltrop.
I have always considered a caltrop a device aimed at injuring feet (and later tyres). But ultimately that isn't important of course and we can continue this conversation in the pedantry thread.
1.0 from the Russian art critic.
Is FedEx still delivering to Ukraine because I'd like to use my welding skills to help him.
I'll weld anything to help those guys.
Apparently, the most common variation of these from WWII had two of the beams welded together and the third bolted to them on site, so that they were easier to transport.
I wonder what this will do to Russian public opinion of Czech hedgehogs. They've always been of great help to stubborn urban combatants facing heavily mechanized opponents; but it's not the early 1940s anymore and that may no longer be seen as a virtue…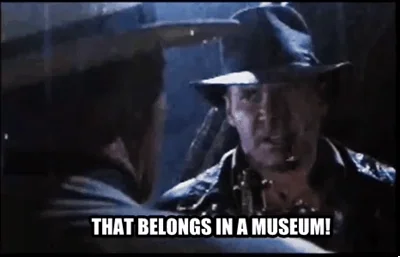 Is irony the right word here? Anyway, this timeline is just, I can't even…
Conveniently, there's a law selectively applied to people who make excessively apt comparisons between what the designated good guys did during the Great Patriotic War and anything uncomfortable.
This topic was automatically closed after 5 days. New replies are no longer allowed.