Close enough.
They're dead Jim; let it go.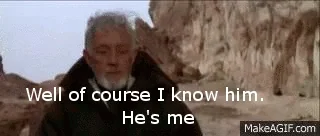 With all the real, active criminals busy in the US right now, it seems bizarre that they continue to waste resources on these dudes. Just let it go, folks! They're probably dead anyway!
Honestly I thought they were supposed to be pictures of the same person at first glance. Three pretty generic looking white guys artificially aged up 60 years… they could be any elderly white guys.
Hey now, the US is well known for the longevity of its population, especially in the… [checks notes]… escaped convict demographic.
I can only assume someone in the US marshals was super bored at work and put this together to amuse themselves, and for no other reason. I mean, if they survived the escape attempt, and if they stayed in the country, and if they somehow survived to this age - all of which is collectively almost impossible - they took on new identities and the people around them aren't suddenly going to look at aged-up pictures and say, "Yeah, that's definitely them" and turn them in when the existence of the actual photos of them for all these years didn't already cause that to happen. And I can't believe anyone in the Marshals would really think otherwise.
If they had better haircuts and suits they could pass for Republican senators. Hey, wait a minute…
Stop by any Walmart and they'll greet you at the door.
Even the US Marshall's Service is


people now.
If seen you should probably just leave them alone as they have managed to avoid trouble with the law and thus would have achieved rehabilitation.
After the last night tour of Alcatraz they break back in each night because they miss the place.
We need to see the actors who portrayed the prisoners (Clint Eastwood, Fred Ward, and Jack Thibeau) or heck, really any actor in that movie, aged in a similar way to see how they compare to real life images.
It kinda seems to work, but not good enough in my opinion, though how tech has improved since 2014 may be a significant factor.
And cue up yet another DB Cooper story in 5…4…3…
So go see them? It's not like the actors have been frozen in carbonite for the last 40something years. Eastwood is only a few years younger than the man he portrayed on film.
Let me rephrase.
We need to see photos of the actors who portrayed the prisoners in the film aged in a similar way and compare them to what they look like now to see how accurate the photo aging process is.
Ah, that would be interesting.
I've always wondered if they ever test the accuracy of those "forensic reconstructions" of long-dead bodies in the same way. For example, if you gave a 3D-printed skull drawn from the MRI of a living person then would the people who did the reconstructions of (say) King Tutankhamen be able to make a recognizable sculpture of that living subject from the skull alone?