A cesspool where any turd with $8 can get itself officially certified.
"A cesspool where any foreign spy with malice with $8 can get itself officially certified."
Propaganda, misinformation, chaos and hate made cheap. Musk has opened the floodgates to the Hell of foreign and internal manipulation.
Citizens United SCOTUS decision goes global.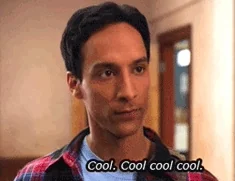 But will news sites, journalists, and personal bloggers stop fucking referencing it or are we damned?
Damned? Maybe but perhaps over time…
If Twitter does fail, either because its revenue collapses or because the massive debt that Musk's deal imposes crushes it, the result could help accelerate social media's decline more generally. It would also be tragic for those who have come to rely on these platforms, for news or community or conversation or mere compulsion. Such is the hypocrisy of this moment. The rush of likes and shares felt so good because the age of zero comments felt so lonely—and upscaling killed the alternatives a long time ago, besides.

If change is possible, carrying it out will be difficult, because we have adapted our lives to conform to social media's pleasures and torments. It's seemingly as hard to give up on social media as it was to give up smoking en masse, like Americans did in the 20th century. Quitting that habit took decades of regulatory intervention, public-relations campaigning, social shaming, and aesthetic shifts. At a cultural level, we didn't stop smoking just because the habit was unpleasant or uncool or even because it might kill us. We did so slowly and over time, by forcing social life to suffocate the practice. That process must now begin in earnest for social media.
https://archive.ph/fhL5i#selection-1005.0-1021.667
Kill the Twitter links.
That is another thing that drives me bonkers - Musk talking about how paying is a barrier to trolls and bots while in reality $8 a month is very cheap for the increased reach and attention that the checkmark gets you!
I wish I could say that it's because he's being disingenuous but it is probably just him not understanding how Twitter works (or did until recently) and what the word verification means (paid Twitter verified you have $8 and that's it).
Also, move the fucking checkmark next to the handle, not the user selected changeable display name. Literally the easiest thing you could do to improve Twitter right now
@Akimbo_NOT - Oh! Smoking and the nicotine addiction cycle are such a good comparison for social media!
If I was in porn, I'd be rather upset about the association.
I suspect it's more people who steal porn than actual pornographers (who might even now be taking advantage of the decline of Twitter to create their own platform. Switching out the first letter should give it its name).
The reliability of any Twitter verification now backed by the reliability of Elon Musk.
The NEW Twitter

Musk's not going to like that.
As I understand it, his plans for making Twitter profitable basically hinge on selling cryptocurrency and porn. If his users start doing it themselves, that's going to cut into his profits. It's not clear that the $8/month will cover the shortfall.
And likely identify theft!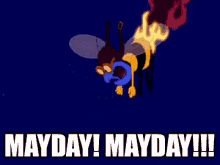 This topic was automatically closed after 5 days. New replies are no longer allowed.