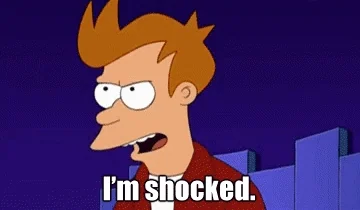 It's completely surprising how much better humored Musk is about impersonation that merely scorches the earth for any future twitter ad revenue; rather than targets his hairline. I wouldn't expect any less from a Rational tech ubermench, of course.
Please try to avoid autocorrect errors.
Well, so much for retaining all that big-brand ad revenue as part of his non-existent plan to keep Twitter solvent.
Yeah, Papasan impersonating is happening, big time, on the Twitts.
Near View:
It would be interesting too see how many $8 refunds that new Twitter-in-chief will have to process as result of these wonderful demonstrations of the lack of true verification as demonstrated by these folks.
Medium View:
The advertisers will be especially miffed due to the lack of care and due diligence in the touted verifications, and could be asking for refunds too.
Long View:
Musk is learning that he purchased some swamp land, only to find it infested with alligators, and that the alligators are under the protection of the federal endangered species act (as threatened) and cannot be removed without coordination/permission of the "agencies having jurisdiction."
Well, Cluster Fuck is still on brand as a result.
Musk's humor always seems to the the lowest common denominator as well.
This whole debacle has been incredible. It's like watching a couple of tech bros in a garage pitching ideas back and forth about what their business model should look like except every post-it that gets stuck on the board gets implemented to the inexplicably-already-in-existence company in real time before anyone has a moment to discuss the potential ramifications.
Or maybe it's like watching a bored kid jump into a challenge game of Sim City without bothering to learn the basics of how the game works first, except the lives impacted by all the dicking around are real. "Ha ha, this Arco building looks kind of like a big penis. I'm gonna build a bunch of those. Oops, out of money. What if I cut road maintenance to save revenue? Oh shit, that didn't work! Screw this, I'm just going to bring in a hurricane and see what happens."
So wait, are these "parody accounts" actually paying $8 to "own" Musk? Isn't that what he wants? Seems a bit dumb to me, but then again I don't use Twitter to begin with.
Wow. I legitimately thought eveyone was being willfully obtuse about the $8, and that the verification process would be the same, they just wanted to fund the application and review process directly. That alone would have been stupid enough, given that verifying users has intrinsic value and pays for itself, but he seriously implemented a pay-to-play free-for-all?!? I guess I…still hadn't accepted how cravenly stupid he actually is.
Pretty sure parodies like this one are costing Twitter more than $8 in potential ad revenue.
And that's assuming Twitter gets to keep the $8 after they get around to banning the parody accounts (which almost certainly costs more than $8 worth of some Twitter employee's time).
Hey, give him a break! Musk being an Innovator by Moving Fast and Breaking Things.
Unfortunately, the 'things' being broken are the best aspects of a company he paid $44B for.
I'll be honest, $8 per month to help completely crater some hubris-filled alt right billionaire doesn't seem like such a bad deal. Although it does seem like you could wait a little and it will happen for free.
I'm impersonating you right now!

It feels useless and ineffectual being an $8 straw but enough of you can take out a camel.
The reason half the people use twitter is to follow specific people and brands for news and commentary. In the Past you could see the blue check to confirm that the Tweet you just saw was by the "real deal" at a glance. Now you have to make sure the blue check is the REAL blue check and double check more for clever spoofs that use an upper case i vs a lower case L, for example.
As for what he wants?
So who is paying more money per month? Nintendo of America with ads, or a dozen spoofers at $8/mo? Who should Musk be making sure they are happy on the platform? If Nintendo sees Twitter as more damaging to their brand (and they are one company who gets real persnickety about their brand) they will just abandon it, and then so will some people who were only on their to keep up on Nintendo news.
It's degrading the value of the platform.