It's always projection with these people…
But truly the rest of us deserve neither.
What's extra weird is that Twitter has removed a few checkmarks, but mostly what you see is this:

Those dumb fuckers have conflated paid, completely unverified (i.e. scam) accounts with traditional verified accounts
and
they've arbitrarily removed checkmarks from some verified accounts. The checkmarks now mean
absolutely nothing!
Maybe it's your bank, maybe it's some dude who paid eight bucks! Yet again Elno says he's doing one thing, and then instead, without saying anything, goes with a "compromise," and yet again it's the worst possible option.
How is he this stupid?
HOW?!
Is there a betting pool somewhere on what day this year Twitter goes out of business?
… has Twitter been sued for "verifying" fraud accounts that stole people's money yet

As far as I know, it hasn't happened yet because these changes are too new. But it's inevitable, assuming Twitter lasts long enough.
Elno is obviously torpedoing Twitter as a functional social media platform, but when it actually goes under entirely depends on Musk's willingness to deplete his own funds, whether the banks fall prey to serious sunk cost fallacy and give him more money/absurdly generous terms of repayment for the loans… it could last a while yet, even post-mortem.
All this is reminding me of a tv show from a few years ago that I only saw recently, and it had a very Elon Musk style character, and I realized that the last few months have made all "Elon Musk style characters" completely impossible - at least how they were being presented. This character was a tech business genius saying dumb/horrible stuff on Twitter to distract from the fact that he wasn't able to deliver on his core business promise. The current "Elon Musk style character" can only be, hereafter, the Glass Onion's "Miles Bron" - the rich tech guy who says stupid/horrible things because… he's a horrible idiot.
You read my mind.
Also…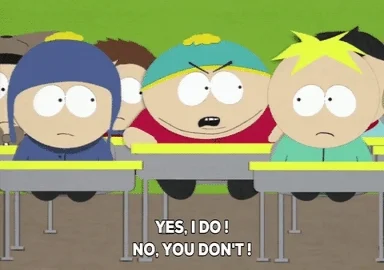 Really making a case for more people to use that platform you paid $44 Billion for, bucko.
Is this whole thing some weird flex?
"I can piss away $44B and I'm still richer than everyone else on the planet! I can strut around with my whole ass hanging out, and every media outlet in the world will still fall over themselves to write articles about me!"
I keep waiting for the moment at which Elon goes "You're all idiots for believing in me just because I'm a celebrity billionaire!" and reveals that his whole goal was to teach us a lesson – even as I know that that moment's never going to come and, even if it did, all we'd learn is that many people are incapable of learning the lesson.
Reminds me of another childish prick who'd babble about how some person or organization would be down on ratings or revenue whenever they crossed him. Sad!
Well, he's had a great deal of practice…
That childish prick was also obsessed with the "failing" New York Times.
I'm wondering if it'll go the way of Digg and Myspace: get a redesign turning it into an effectively different site then limp along forever, even after everyone abandoned ship.
That's just Twitter though.
That's what I expect. Once there is no denying that old Twitter is dead, they'll pivot to something stupid. Perhaps they can sell the burnt-out husk to someone who wants a glorified comment section like the Trump defense fund, Fox News or whatever the next round of crypto bullshit will be.
I can't think of a more effective method to scare off the big brand buyers Twitter desperately needs than to dramatically illustrate that the company will shit on beloved brands publicly over a matter of a few thousand dollars a year. The business is not just users: it's users and the big companies writing huge checks to reach them.
CMO sees this, and you just quietly pack up and leave, right? And if you're already out, and most of them are, you stay out.
If you're a big company you'll wait until everyone else does and join the stampede. Don't want to anger the fanbois etc. either.