Nice and all, but like the previous Bug revival misses the point of the original I.e. cheap and easy to work on yourself. Which I suppose will never really be possible again what with modern engines, and with electric's better reliability and lower maintainance requirements maybe renders it a moot point anyway.
Of course they made it bigger for the American market…
I see those a lot around here, mostly as work vans for electricians and similar contractors. Somehow I can't see American contractors giving up their macho trucks for this, so the market might not be as big.
I suspect the main target demo for the American market is as a family vehicle that would be used in lieu of a conventional minivan. There aren't a whole lot of all-electric options in that category at the moment so maybe VW can find a good foothold there.
Given the size of the average NA car and the size of parking spots it seems like a good idea to move the seats forward and not have an engine bay/frunk.
You still need a certain amount of vehicle in front of the driver and front passenger if you want the human occupants to survive a major collision. The original VW microbus design was elegant in many ways but it had virtually no crumple zone. (The macabre joke was that the crumple zone was your knees, because they would be literally inches away from the point of impact.)
I'm not sure what you are getting at…I see plenty of F250 quad cab long bed owners parking in the closest space to the door. Just cause 8 foot of truck is hanging out in the aisle isn't their problem.
/s
I haven't owned a "working" car since 1991, but…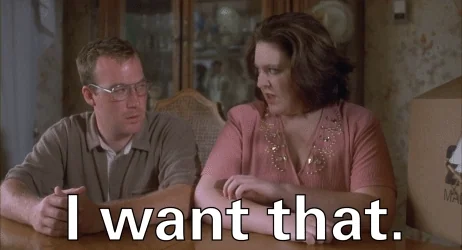 I guess going all-electric means you don't have to write complicated software to cheat on emissions testing.
Can't say i like the look of this new electric version of the van, it looks pretty generic. If they did a style that looked a lot closer to the look of the original i'm sure people would be way more enthusiastic
FWIW, I really enjoyed this show.
And, as far as this thread goes, I dig quirky car designs a lot, probably because they're so rare nowadays (Of course there are some exceptions, the Nissan Cube, Plymouth Prowler, etc…) so this pleases me greatly. However, the one modern VW I owned was sort of a junker, and I have no interest in repeating that mistake.
ETA: fix a word
I'm guessing that the price will lead to some sticker shock. The smaller European version with fewer seats and a smaller battery starts at about $68k with the VAT that Germans need to pay.
Americans may not need to pay that tax but odds are they'll still be over $60k here.
(Animal wrecks promotional microbus)
Dr. Teeth: Don't worry! We'll pay you back!
Zedd Volkswagen: It's $80,000.
(Beat)
Dr. Teeth: We will not be paying you back.
man, i miss my old microbus! 70s "breadloaf" style - which, as @Brainspore pointed out above, had no crumple zone and your knees were indeed mere inches from the front panel - but that thing was the coolest thing on four wheels in my mind!
but if this cute little thing will pull a 23' boat out of the water, i might be tempted to trade in the Tacoma for one. hmm…

Is it just me or does the front grill looks really, unnecessarily, ugly? The rest of the design is fine.
The trend for unnecessarily-large grills on new cars (especially for the electric ones) is one of my pet peeves. But I'm also not a fan of those headlights, which look much angrier than the round ones on the old VWs. It's supposed to be a friendly-looking car!
I'm pretty sure my future boat will fit inside!

Still, there are some industry, infrastructure, and maintenance questions to be answered before I'd trade in my car for something like this.