This could be neato!

I really hope more of this happens. This push to make us all sign up for every service because of one show we want to watch is exhausting.
I've made peace with the notion that a bunch of shows that everyone talks about are ones I will never see because I can't carry ten goddamn services. It's back to the dark ages of cable packages.
They've already been doing some of this. Some of the Cartoon Network shows that disappeared from Max are now on Hulu.
same. can't or just will not subscribe to any more! would love to be able to see my local baseball team play on apple+ this friday, for instance. guess the radio will have to do.
This sounds like just another really dumb decision in a long string of really dumb decisions by Discovery. Somebody thinks they're going to make DOUBLE the money by charging for Max but also taking all of HBO's content off of Max and getting paid to put it on Netflix. What could go wrong?!
This better extend to classic content, too. I'd love to have streaming access to Dream On and Tales from the Crypt.
I have lists of shows to binge watch during 14-day free trial periods. Still, I don't want to end up like this: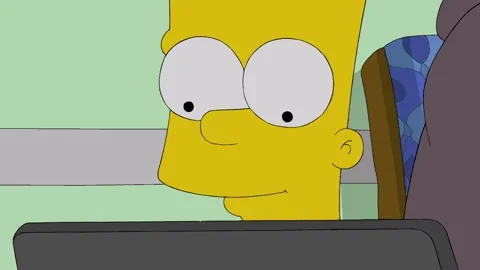 This I just don't get. How? I mean, I get that you have to pay server costs, but so does Netflix and they do fine. I also understand that producing new content is expensive, but they're already doing that for cable/network, anyhow. Are they just paying insane amounts of money for people to built janky, counter-intuitive apps?
Of course, I know that a lot of this is down to just really, really bonehead executive actions like HBO pulling products they've already paid for and are dearly beloved for… reasons?
Can't they just send me the DVDs?
The server costs, as well as having fat enough pipes to avoid bottlenecks, is not to be sneezed at. You can't really use AWS because it's expensive, and Amazon will sneer at your attempt to compete with Amazon Prime Video. So you have the costs of the servers set up to handle peak delivery, but not the number of subscribers that Netflix has to generate revenue.
Same goes for making the janky apps: writing apps for a streaming service is harder than you may think, and most of the devs who can do it are already working for Apple, Netflix or Amazon. Oh, and you need iOS devs, Android devs, Windows devs, and if you really want to compete devs for WebOS (what LG uses) and whatever Samsung uses, and so on. Heck, even Apple makes their Apple TV+ app for non-Apple televisions.
The greed and selfishness that drove studios like Disney, Sony and Paramount to make their own streaming services has culminated, I feel. With the pot of potential subscribers now sucked dry, there's no reason to subscribe to more than, say, two services.
There's everything that @fnordius said, absolutely, but then on top of that there's also the original content they make. They're not attempting it like cable networks did back when they were establishing themselves, by making low cost productions worth lesser-known actors. They're making shows with effects budgets approaching blockbusters with A-listers. All this in an attempt to establish a subscriber base, but without ads you're not making anything else if you've hit your subscriber limit and all those people are watching and rewatching those productions.
They look at what's happening in the sports world and salivate.
Add it all up, and some sports fans might be paying $400-500 a month — or more! — to watch all the sports we could once (mostly) access through a single cable subscription. There is cosmic justice to this, of course: After all, fans have been enjoying such relatively cheap prices for years thanks to the free ride provided by all those HGTV and VH1 devotees. But as the price to follow your favorite teams gets higher and higher, sports, which is supposed to be a great democratizer, starts to look more and more like something only well-off people will be able to afford to watch. Which is an excellent way to turn off the next generation of fans. How high can streamers, and leagues, push the price point until fans have no choice but to walk away?
This is the thing that annoys me the most… so many streaming services will not release their content on a physical format. Superfans love to buy physical media, so why not do that, and also dip into the market of people who do not buy your streaming service?
Ugh, no kidding.
I've completely given up trying to watch the only three sports I used to care about- Formula 1, LeMans, and regional hockey. All three used to be fairly straightforward to watch, you just needed Speed and TSN on cable. Now? I can't even figure out how to fucking watch any of it, or if I can, it costs hundreds of dollars and I have to watch it at 3am on some sketchy website.
Sports is the one thing that I think has gotten objectively worse under streaming. Cable was awful, but it did make watching sports cheap and easy, no matter your tastes.
If Max could fix the price point of their physical releases, absolutely. They always had some of the more expensive box sets on the market. Streaming has no doubt impacted demand, and not every superfan will continue to put up with that pricing.
Regardless, these things should be available in all formats anyway. People wanna buy things and have things, and it's ridiculous how early into streaming they abandoned the physical release of much of their content.
I'd be inclined to wonder how happy they actually are.
The opportunity to really soak the cost-insensitive does have its charms; but getting that opportunity only at the expense of losing(though absolutely not fast enough) the ability to just ram a sports tithe onto every bill, regardless of interest, seems like a mixed blessing at best; especially when the product is something that's reasonably expensive to produce at all; but nearly free to distribute more or fewer copies of, rather than some sort of aggressively artisanal Veblen good where you can reach such limited economies of scale as do exist on pretty small batches.
So true. I've been to some sites lately that I don't feel good about, but these services push us too far.